Tertiary and International Learners Code of Practice
This explains the University's obligations for the welfare of our international students.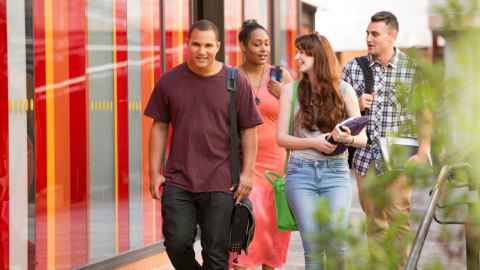 When you come to New Zealand to study as an international student, education providers have a responsibility to ensure that you are well-informed, safe and properly cared for.
In New Zealand we call this 'pastoral care'. You are entitled to be treated well, at all ages and at all levels of education.
To support this, the New Zealand government has developed the The Education (Pastoral Care of Tertiary and International Learners) Code of Practice 2021. This replaces the 2016 Code of Practice.
The Code describes the minimum standards of advice and care that you can expect as an international student. It provides a complaints procedure that you can follow if you have concerns about the pastoral treatment you have received from an education provider or from the agent of a provider.
Note: It does not apply to concerns about academic standards.
To read full details of what is covered in the code, visit NZQA (The New Zealand Qualifications Authority).
What to do if something goes wrong
If you have concerns about your treatment by your educational provider or by an agent of the provider, the first thing you must do is contact the principal, the international student director or another person who has been identified to you as someone that you can approach about complaints at your institution.
The code requires all institutions to have fair and equitable internal grievance procedures for students.
You need to go through these internal processes before you can take the complaint any further.
For more information about the processes for handling student complaints, visit NZQA.