Hishmitha is an international student from India, studying towards a Master of Information Technology. She interned with Deloitte as part of the University's pilot virtual microinternship programme in 2020.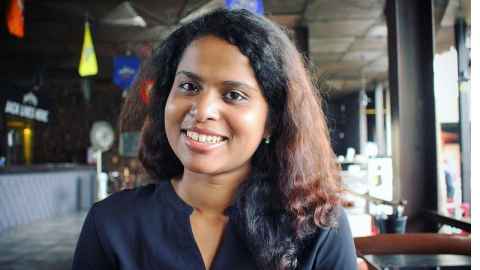 "As an international student, I always wondered what working for a New Zealand company would be like. Being able to experience this directly was the main reason I decided to take up a virtual microinternship offered by the University of Auckland. It helped me understand key aspects of New Zealand workplace culture, which is flexible, sociable, and involves a lot of coffee!
"I worked for Deloitte as a project consultant to evaluate, interpret, and visualise the enormous volumes of data they deal with. As a team, we focused on analysing trends using natural language processing techniques in a large set of New Zealand Covid-19 data. Working with my team and mentor at Deloitte, I learned how to work on the data in phases and then came up with the results of the analysis. This has helped me develop both my professional and administrative skills."
I would highly recommend this virtual microinternship to all students because it is a great opportunity to learn about new technologies that are being used in the industry, improve soft skills and understand the culture of the New Zealand workplace.
"In my first semester of the Master of Information Technology, I had studied different methods that were used to handle big data. But in reality, I had no experience working with larger datasets. The internship helped me use theoretical knowledge to address client needs by using industry-specific tools. This helped me enhance my knowledge in the field of big data analytics.
"I learned that networking plays an important role, so it's important to be positive, speak to people, and grow your network to learn about available opportunities. I was fortunate that my mentor at Deloitte – Mariette van Niekerk – was supportive and guided us through the process. She clearly stated the client needs and her advice on presentation skills was very effective.
"I would highly recommend this virtual microinternship to all students because it is a great opportunity to learn about new technologies that are being used in the industry, improve soft skills and understand the culture of the New Zealand workplace."