Prabhavi, an international student from Sri Lanka, is studying for a Master of Engineering Management and interned with Auckland Transport to solve a real-world problem.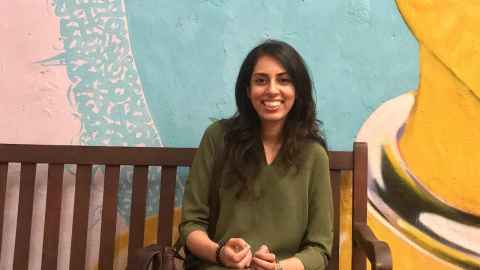 "What stood out for me about the University of Auckland microinternship programme was that within a short period of time we would get to work with a local company and gain hands-on experience solving a real-life problem. I thought it would be an effective way to learn what the corporate world is like in New Zealand and understand the opportunities available for me to explore as an international student.
"During the programme I interned as a consultant for Auckland Transport. Our team developed solutions to improve the East-West connectivity at the Puhinui station interchange to accommodate the projected growth in transport movements in Auckland. We carried out a cost-benefit analysis based on investment objectives, stakeholder identification, and a risk assessment. Finally we submitted a comprehensive report with our findings and recommendations, and presented it to our client at the end of the internship."
The experience gained during the microinternship was invaluable, especially as an international student, when the work environment can be different from that of your home country. I now feel more confident and well-prepared for my future career in New Zealand.

"Having mentors was great in terms of receiving feedback and guidance throughout the development stages of the project, which enabled me to grow and adapt faster. The mentorship goes beyond the internship, and this has allowed me to build my professional network.
"The microinternship was an excellent opportunity to acquire and develop further employability skills such as problem solving, teamwork, presentation, communication, self-management and commercial awareness. I learned these skills are highly valued, and the ability to demonstrate them in the recruitment process is vital.
"I would recommend the University of Auckland microinternship programme for international students. Having gained professional experience outside your studies when you graduate will increase your employability, enhance your CV, and is an incredible opportunity to network with professionals in your field, which can lead to further work experience or career opportunities!"