Manaaki New Zealand Scholarships
Manaaki New Zealand Scholarships build potential leaders. Our scholars leave with a world-class education, lifelong friendships and vital skills to strengthen their careers and home countries.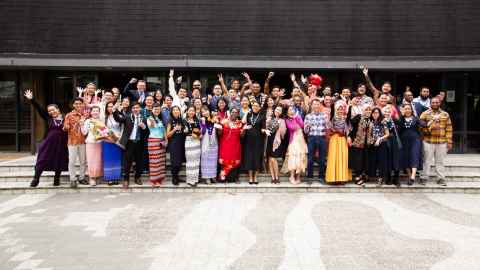 Manaaki New Zealand Scholarships are funded through the New Zealand Aid Programme and administered by the Ministry of Foreign Affairs and Trade, to help build sustainable development in partner countries and a lifetime connection with New Zealand.
The purpose is for candidates to gain knowledge and skills through their study in specific subject areas that will assist in the development of their home country. Awardees are required to return to their home country for at least two years after the completion of their scholarship to apply these new skills and knowledge in government, civil society, or private business organisations.
Financial support
With a full Manaaki New Zealand Scholarship, scholars receive:
Full tuition fees
Return economy air travel and travel insurance
Medical insurance when you are in New Zealand
Provision for students to meet basic living costs

An establishment allowance to help with set-up costs in New Zealand

Help with research and thesis costs for many postgraduate students

The partners of students may be eligible for a work visa that allows them to live and work in New Zealand for the duration of their partner's study.
Am I eligible?
How do I apply?
Why study in New Zealand?
International scholars value New Zealand's friendly people, its world class education, the approachable lecturers, and the opportunity to develop critical thinking in a safe and multicultural environment. We encourage students looking to further your learning and careers to apply for a Manaaki New Zealand Scholarship.