Contact the Study Abroad team
Useful contacts for Study Abroad and Exchange students.
Meet the team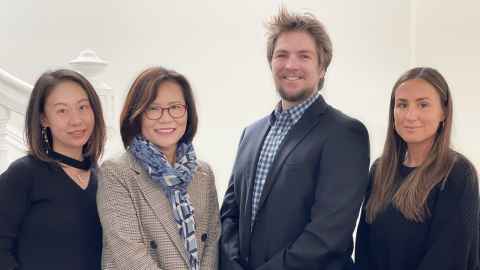 You can contact us directly by phone or email (details below) or through AskAuckland Central (access AskAuckland Central past the University General Library on Alfred Street).

Email: studyabroad@auckland.ac.nz
Phone: +64 9 923 1969
Postal address
Study Abroad and Exchange
International Office
The University of Auckland
Private Bag 92019
Auckland 1142
New Zealand
Courier address
AskAuckland Central
Alfred Nathan House
City Campus
Entrance past the General Library from Alfred Street
Visit the AskAuckland Central student information centre
Once you are on campus you can visit the AskAuckland Central student information centre for any questions or concerns you may have.
For more information, see AskAuckland Central.
Contact an overseas representative near you
The University has a number of overseas representatives who can help you plan your studies, apply for a student visa and more.
For more information see Find an agent.
Follow our student Instagram ambassadors and post your own photos to #AucklandStudyAbroad
Follow