Details about how to apply for a scholarship at the University of Auckland.
Selection criteria
You should carefully read the regulations of the scholarship you are applying for to check for your eligibility and what is required of you.
Application forms
Each scholarship's application process is different. You'll find the application form on the page of the scholarship you are applying for. You must always source the application form directly from the Scholarships website.
Find a scholarship or award
Make sure you complete and submit an online application form to the Scholarships Office by the scholarship due date.
Written statement
Most application forms require a one-page written statement. You should only include information relevant to the application.
For example, you may include:
details of your proposed future study and career,
any relevant work experience (interests and/or community)
your achievements.
Academic record
If you have already completed some tertiary study at the University of Auckland, you don't need to provide an academic transcript with your application.
If you have academic records from any other university in New Zealand or overseas, then you must include transcripts showing all grades with your application.
International students
You are considered an international student, if you are not a citizen or permanent resident of New Zealand or Australia. For important information about admission, enrolment and scholarships, you can visit International students.
Video tutorial: How to apply for a University of Auckland scholarship
Ready to apply for a scholarship? Watch our video tutorial below for
instructions and tips on using our online application system.
If you have questions that are not covered in the video, you can:
How scholarships are awarded
University of Auckland scholarship applications are submitted to a selection committee.
The selection committee normally consists of:
The Vice-Chancellor's nominee.
A representative of the appropriate faculty.
One or two representatives of the sponsor.
The selection committee makes its recommendation to the Scholarships Sub-Committee, which awards the scholarship.
Scholarships awarded by the New Zealand Vice-Chancellor's Committee go through a pre-selection process at the University before nominations are made to Universities New Zealand – Te Pokai Tara. Applications for these scholarships should be made directly through Universities New Zealand.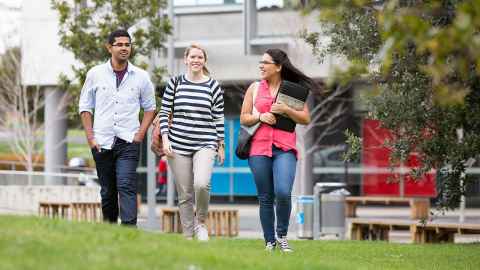 Prizes
Prizes are awarded by the Scholarships Sub-Committee on behalf of the University of Auckland Council.
You don't normally need to apply for prizes—they are awarded on the recommendation of the head of the appropriate department.
For a listing of available prizes, visit Prizes.