Find out if you are eligible for scholarships and funding.
Scholarships and funding may be offered by the University of Auckland or through an external provider. Each scholarship has its own set of regulations or requirements, so you need to read them carefully. You will also need to make sure your course of study is covered by the intention of the scholarship.
We have scholarships for a range of criteria, including entering university from a low decile school or facing other barriers to academic success. Sometimes you will need a personal characteristic in addition to academic ability such as financial need or hardship. Note that having to take out a student loan doesn't necessarily equate to financial need.

To help you find different kinds of funding and the eligibility requirements, you can search our scholarships database.
Visit Find a scholarship or award.
If you have any questions, you can email us at scholarships@auckland.ac.nz.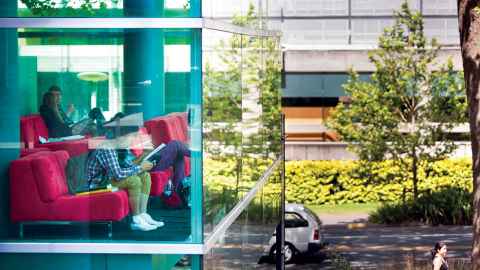 Entry-level scholarships
If you're applying for an entry-level scholarship, you should be finishing school this year or next, or looking to enrol in a university preparation programme.
For detailed eligibility information, visit Entry-level and first-year scholarships.

Undergraduate scholarships
These scholarships cover applications from school leavers right through to studying your Undergraduate (Bachelors) degree.
Most of our undergraduate scholarships are only available to New Zealand citizens or permanent residents of New Zealand.
For detailed eligibility information, visit Undergraduate scholarships.

Postgraduate scholarships
These scholarships refers to any qualification from a postgraduate diploma, honours, masters right up to a PhD or higher qualification.
For detailed eligibility information, visit Postgraduate scholarships.

Doctoral scholarships
These scholarships cover study in a PhD, EdD or other doctorate, such as Doctor of Science.
For detailed eligibility information, visit Doctoral scholarships.

International students