Joshua (Waikato-Tainui) is studying towards a Bachelor of Property and interned at Zuru in Shenzhen, China.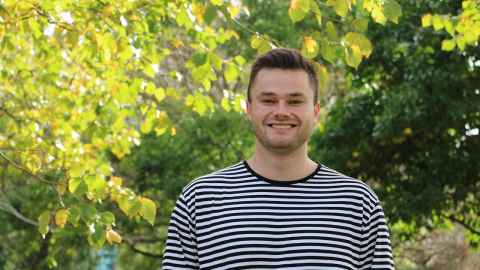 "One of the main attractions of securing an overseas internship was to gain an international perspective that would assist me as I embark on my professional career. I had the privilege of interning at Zuru in Shenzhen, China. Zuru is a fully New Zealand owned and operated toy company, employing over 3,000 staff, making it the largest private toy company in the world. During my internship, I interned in the global brand marketing team.
"In Shenzhen I was fortunate to meet a diverse range of people in a professional and personal context. The connections I made will be lifelong friendships. I believe an internship differentiates you from your fellow students in an ever-competitive business environment."
When I first went into the internship programme, I was hoping to gain some international business experience and immerse myself into Chinese culture. In reality, it was so much more – it was the trip of a lifetime. I gained lifelong friends, made extraordinary memories, worked on phenomenal projects and shared a lot of laughs along the way.
"One of the most enjoyable aspects of interning overseas is the relationships and experiences you share with your fellow interns and colleagues. We made a real effort to immerse ourselves into Chinese culture through language classes, eating traditional meals and enjoying everything the Chinese people have to offer. Some of the friendships I formed whilst on my internship, I will treasure for the rest of my life.
"Before moving to China, I was apprehensive about how day-to-day life would be there. I quickly found out, Shenzhen is a phenomenal place to live. The Chinese people are very fun-loving – they were interested in learning about New Zealand culture and I found myself teaching Māori words to many of my co-workers. Many had seen the All Blacks perform the haka on YouTube and were keen to learn the actions. I connected extremely closely with my fellow Māori peers on the Shenzhen trip, which allowed me a greater understanding into our culture.
"Prior to the internship programme, I was unaware of the business opportunities available globally. I had always seen myself working domestically and being based in New Zealand long term. Now I have ambitions to work internationally and tap into some emerging international markets. I have recently been offered a full-time graduate role at Zuru, which I could not have foreseen at the start of my internship. This would not have been possible without my overseas internship. I am immensely grateful for the opportunity."