Lorenzo went from studying Computer Systems Engineering at the University of Auckland, to working as an intern with GEO Group in Taiwan.
Lorenzo's story
Ariki participated in the Winter Programme at Toulouse Business School in France. He has won a 360 International Award for Māori and Pacific Students.
Ariki's story
Marie went to Seoul National University to further her studies in Engineering and Business.
Marie's story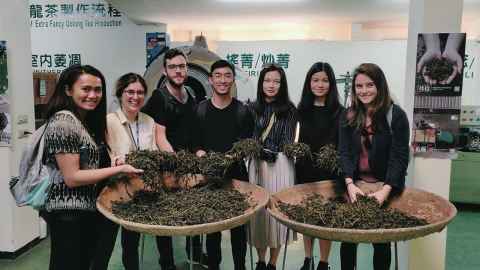 Ryan shares tales of his exchange experience at Fudan University in Shanghai, China.
Ryan's tales
Jasmine took classes in Media Studies at Northeastern University in Boston, Massachusetts, USA.
Read more about Jasmine
Read about how Francy completed her conjoint degree with a semester in Mexico, and gained insight to her Māori identity.
Francy's story