Discover Carter's exchange experience at the University of Nottingham at Ningbo in China.
Carter is a Bachelor of Commerce student who is completing a home country exchange in China for Semester Two 2021. Read more to learn about his journey and how his exchange has helped him to grow academically, professionally and personally.
Carter's exchange
In April 2021, shortly after I entered the second semester of my freshman year, I had been taking online courses in Jiangyin campus of Nanjing University of technology (NJUST) for nearly a year. The life there was also very good and the students were very familiar with each other. By chance, I found an opportunity to do an exchange offline in my home country on the 360 International website. Without any hesitation, I chose to apply for an exchange study at University of Nottingham Ningbo China (UNNC). This choice may change my later life.
I also applied for PwC internship after this semester, and got an offer, with an internship period from June to August 2021. As Auckland is in winter at this time, the holiday is only one month. I must get the exchange opportunity to achieve both these two things. To this end, I also spent a lot of time on the selection and approval of these exchange courses. When everything was completed, I also had a great sense of achievement in my heart.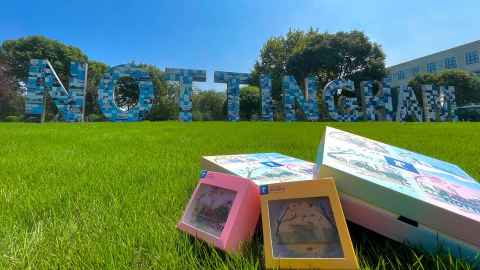 When the time came to the beginning of September, finally I can enter the campus of UNNC. Everything here is very fresh to me. There are helpful volunteers, spacious and comfortable rooms and a clean and tidy campus. The most important thing is the enthusiastic people around here. We don't have classes in the first week of school. The first week here is called i-week (introduction-week) in UNNC, during which two junior students will take us to register and be familiar with the campus. They will also take us to eat, drink and have fun around the school, which makes us very familiar with the life here. At the end of i-week, there will be a special Gala Show for freshmen, which you can regard as the show of many clubs and community.
As the first week goes by, we should focus on our studies. I found that my living habits have become better here. Because the lecture of online class from UoA is recorded, I can watch it at any time. But in UNNC, I have two classes at 9 a.m., which means I have to get up at 8 o'clock, which makes my daily work and rest more regular. We can have more participation in offline classes, and we also have more opportunities to talk face to face with professors. We will also be divided into different groups to complete the tasks, and there will be the same tutorial or office time as the UoA to help students solve their learning problems. However, it should be noted that the score ratio of courses here is different from that of UoA. In most courses, the final score will account for 70% - 80%, while the usual score is not very prominent.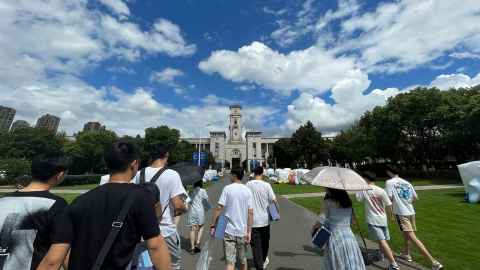 In addition to learning, the campus life here are also can't be missed. The Global Engagement Office organizes various activities for international students to help them better integrate into or learn local culture, such as going to the cinema to watch movies, going to downtown to learn traditional culture, etc. Club activities are also one of the highlights here. There are variety of clubs and organisations for students join freely. For example, I joined SCDA (Student Career Development Association), in which I acted as a consultant. Through my previous experience and my international vision, I can help young people who are studying here find their own career development direction. On Monday and Thursday nights, I also signed up for the zero to hero 5km challenge, that can help ourselves achieve the goal of 5km running through continuous training. There are many similar activities, which are voluntarily organized by teachers. Among these activities, what interests me most is the enterprise school recruitment activities. Every year, various large and medium-sized enterprises come to UNNC to carry out recruitment publicity, such as PwC, Byte-Dance, Ctrip, etc., which will be of great opportunity to students of all grades and enable them to understand and prepare for their career life in the near future.
Being able to do an exchange in my home country is an experience I have never thought of, it might be a choice of fate. This is also one of the few universities in China that can experience full English teaching, which is very helpful for students studying abroad. At UNNC, I met students from all over the world. Some of them are Chinese exchange students from other universities like me, such as the University of Melbourne and the University of Connecticut. There are also international students from other countries, such as Korea, Tajikistan, Burundi and so on. I like such a diversified and inclusive environment very much. Most importantly, you don't have to worry about no Chinese food here! There is no curfew in this school. You can come in and out of the university campus freely for 24 hours. When you are hungry, go out for a barbecue or Hotpot. Go out for a driving tour with friends on holidays. In UNNC, you are the main character!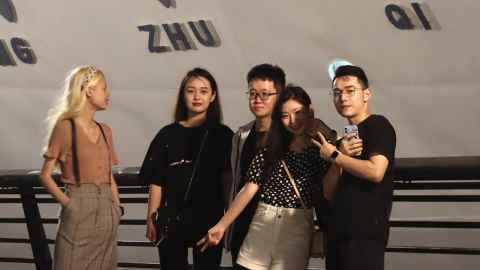 In the future, if there are any students from the University of Auckland who want to do an exchange in China, I will recommend you take UNNC as a host university. It is not only the culture and philosophy here, but also the open and inclusive attitude towards all people here. Each student will have a personal tutor from the same school. They will provide you with solutions to difficulties in life or study. Although there are still many things not mentioned, if you come here, you will not regret it.
At present, there are five students from the University of Auckland studying here. I hope that more our students will choose to come to UNNC to start a brand-new journey and a different life experience.
Written by Carter Huang