Georgia-Jane received a 360 International Award for Māori & Pacific Students in 2018, and studied at Técnologico de Monterrey, Mexico.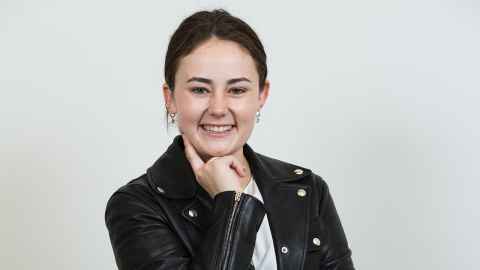 "Going on exchange was what excited me the most about the University of Auckland before I started my degrees. Best of all was the opportunity to really know a country – living for six months in Mexico gave me the chance to explore some of the smaller towns, and it was these towns that were my favourite.
"Becoming fluent in Mexican Spanish was a welcome challenge. The language is full of colloquialisms so was hard to understand at first, but was even more fulfilling when I mastered it."
I want to work in film and television development in New York City. Knowledge of Spanish is highly valued in the US, with its large Spanish-speaking population, so my language skills were a definite bonus when applying for jobs!
"Learning languages has always been part of my experience at the University of Auckland because I took Māori as my major. I applied the language-learning skills I gained at the University to all my Spanish exams.
"In Mexico I took a Stage 3 Media Seminar course designed around conducting focus-group research, which was phenomenal because I was able to research a topic that really piqued my interest – the portrayal of Mexico in the media. We were able to do focus groups with Mexican adolescents and find really interesting conclusions on what they thought about the consistent themes of corruption, nepotism and narcos in Mexican-media texts.
"My advice for anyone thinking about studying overseas as part of their University of Auckland degree is – go to Mexico! It's a very affordable option and you'll have one of the best integrated exchange experiences because Mexican people are so friendly and will invite you everywhere."