Marcus studied Accounting, Organisation theory and Economics at Aalborg University in Denmark.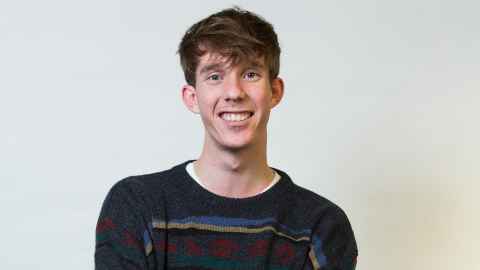 "At the University of Auckland I'm receiving a quality education that is taught in a familiar way. In Denmark there was a different style that was problem based and gave me a taste of research paper construction. My Organisation Theory and Qualitative Theory course was a group project where we had to do qualitative research on a local business and its internal structures and present some findings. It was challenging but rewarding to have free reign over the direction of the report and to be in a group work environment.
The chance to live overseas and experience a different teaching style and new ideas was incredible. Say yes to as much as possible because that's where all the fun happens!
"At home in New Zealand, I am less involved with the University outside of lectures, but in Denmark having no work commitments meant I could get involved with activities like student nights and make as many friends as possible. I really felt more connected to my classmates and enjoyed biking everywhere.
"I loved Danish culture and the people I met were incredible. I made so many friends from all around Europe and really got to bond with them while experiencing student life. The buddy system was incredible – they were helpful and welcoming and there was an international night at the student house which was almost like another support system.
"The city of Aalborg was an amazing place to be – compact, full of students and with a great atmosphere which added so much to my time there. I had no expectations at the outset of my overseas programme, apart from experiencing Danish student living. I made so many lifelong friends and ended up having such a great time that I didn't want to leave!"