Advanced Nursing is aimed at registered nurses seeking to advance their knowledge and skills.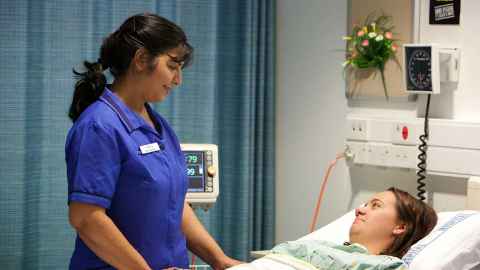 Subject overview
Advanced Nursing takes students beyond the foundation knowledge of undergraduate study and allows them to further develop their skills in clinical settings, practical knowledge, and leadership abilities. Advanced Nursing can also be an opportunity to embark on a more specialised field of practice.
Where can Advanced Nursing take you?
Progressing your nursing career requires further training. A postgraduate qualification opens doors and lets you achieve your career growth and potential.
Graduates of Advanced Nursing may find themselves in a range of professional fields, such as emergency nursing, mental health, gerontology or palliative care.
Explore your study options in Advanced Nursing