Anthropology is the study of human beings in all times and places.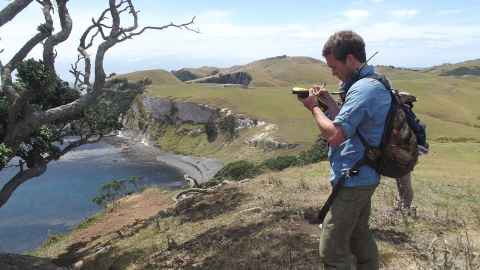 Subject overview
The study of Anthropology includes Archaeology, Biological Anthropology, Social Anthropology and Ethnomusicology. You can specialise in any one of these fields, or you can choose to study across these areas. Anthropology bridges the natural sciences, human sciences and humanities, and we embrace a unified approach.
The University of Auckland was ranked 37th in the world for Archaeology and 48th in the world for Anthropology in the 2021 QS World University Rankings by Subject.
Where can Anthropology take you?
Anthropology can develop skills in communication and analysis, as well as an awareness of culture, ethnicity and society. Anthropology can lead to careers in aid and development agencies; teaching; archaeology; health, social or environmental research; tourism; iwi authorities; museums; local or central government.
Explore your study options in Anthropology