Doctoral study in Anthropology
Why study with us?
We were placed 37th in the world for Archaeology and 48th in the world for Anthropology in the 2021 QS World University Rankings by Subject.

As a doctoral candidate, you'll benefit from: financial support for research expenses through PReSS funding; high-calibre supervision practices; and the networks and expertise of our world-class academic researchers.

Research opportunities
We offer diverse opportunities for PhD study in the four major sub-fields of Anthropology. We welcome research proposals in areas such as:
Archaeology
Ancient Australia
Neolithic economies of Egypt
Archaeological fauna and environment in the Pacific
Ancient society and material culture in Polynesia and Melanesia
New Zealand archaeology
Bioanthropology
Osteology of past lives
Historical epidemiology
Human growth and maturation
Primatology
Social Anthropology
Food security, society in New Guinea
Gender issues in the Pacific
Religion and Pacific peoples
Health and violence in cultural perspective
Ethnomusicology
Modern musics of Aotearoa and the Pacific
Bollywood music
Asian music diaspora

Our people
Our academic staff include leading experts in the major sub-fields of Anthropology.

Past research topics
Experience doctoral study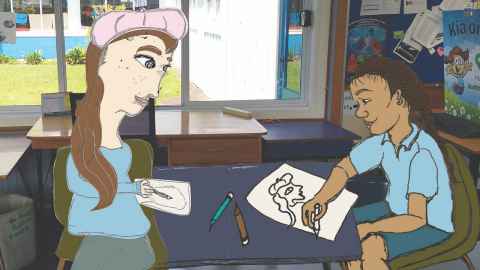 Best thesis places children as participants in their own health
Dr Julie Spray spent a year back at primary school for her PhD in Anthropology, which was awarded a Vice-Chancellor's Prize for Best Doctoral Thesis in 2018.
Scholarships and awards
There are several scholarships you may be eligible for when you decide to pursue your PhD in Anthropology:
University of Auckland Doctoral Scholarships
Freemasons University and Postgraduate Scholarships

Help and advice
Our friendly staff will provide you with advice on enrolling in your PhD at Student Hubs.

If you would like to discuss your plans for your doctoral research you can contact our PhD Adviser.
Apply for doctoral study