Architecture explores the design of buildings, places and spaces and considers how they fit into the world around them.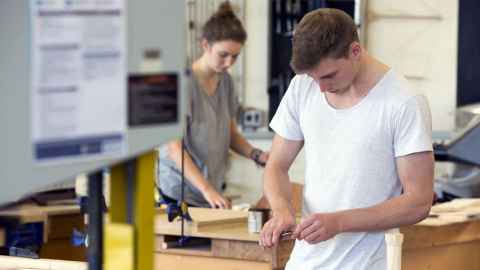 Subject overview
Architecture is a mix of creative and technical thinking. You can analyse real-world issues as well as speculate on future design possibilities.
You will be introduced to:
Architectural design
Architectural media, including drawing and making, both by hand and digitally
Architectural technology
Architectural history and theory
Professional practice studies
Environmental design, including sustainable design
Research methods
The School of Architecture and Planning is New Zealand's leading tertiary educator in the architecture/built environment field.* Our studio-based learning environment, fully-equipped workshop and digital resources help you to bring your ideas to life.
*2021 QS World University Rankings by Subject
Where can Architecture take you?
Becoming a practising architect is a common outcome for those who study architecture and go on to complete registration requirements. However, an Architecture graduate can contribute to the industry as a designer or project manager, or work in client liaison. University of Auckland graduates have found employment in private firms, consultancies and public institutions locally and internationally.
Graduates have also been known to utilise their creative thinking and digital skills in other fields, such as film or web design.
Explore your study options in Architecture