Biological Science is the study of life.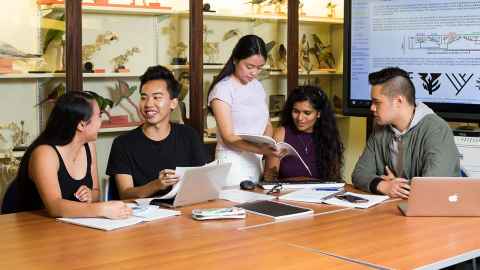 Subject overview
The scope of Biological Sciences (Biology) is extensive. It covers the structure and function of all living organisms, their relationships and evolutionary origins. It also looks at their interactions, and the physical and chemical worlds around them.
The biological sciences have never been more important for preserving New Zealand's economic prosperity and the natural biodiversity of our islands in the face of global threats such as climate change and population growth.
Discovery in the biosciences has advanced at breathtaking speed. This has led to a new generation of therapies in health and medicine, sustainable consumer-focused products in ag-biotech industries, and novel strategies for the protection of fragile ecosystems.
We teach courses that span the spectrum of biology from atoms and molecules to ecosystems, with each of these areas supported by active research groups and well equipped facilities:
Biomedicine
Biotechnology
Ecology
Evolutionary biology

Genetics
Marine, freshwater and animal biology
Microbiology
Molecular biology
Plant sciences
If you're keen to study in an exciting field with a big future, then Biological Sciences is a great choice.
The University of Auckland is ranked first in New Zealand for Biological Sciences, and we're number one for Employer Reputation in the Life Sciences and Medicine, which includes Biological Sciences.*
*science.auckland.ac.nz/excellence  
Where can Biological Sciences take you?
Our graduates find employment in government, industries, Crown Research Institutes and the private sector. Areas of work include:
Biomedicine, biomedical research
Biotechnology, food, brewing, dairy and pharmaceutical industries
Conservation, plant protection and quarantine
Education, environmental resource management and planning
Marine biology, ecology, aquaculture and fisheries
Parks, zoo and nursery management
Meet a graduate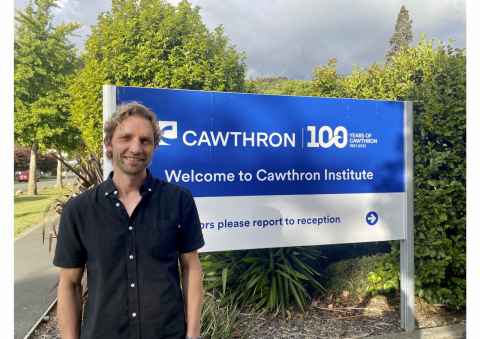 I love learning new things and expanding my horizons. Over the years I have also learned to appreciate the gift of nature, becoming a proponent of environmental conservation and protection. Pursuing Biological Sciences was a great way for me to combine these interests. 
Read Olivier's full story here.
Explore your study options in Biological Sciences