Chemistry is the science behind inventions such as semiconductors, polymers, pharmaceuticals and a wide range of advanced materials.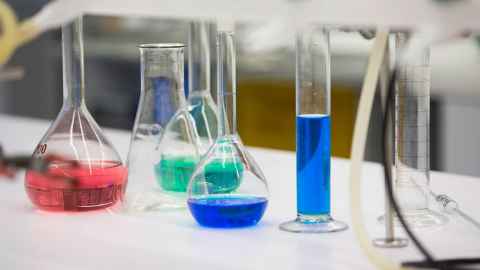 Subject overview
Chemistry gives you a sound understanding of the chemical nature of matter and a grounding in laboratory-based chemical science. It is an extraordinarily multidisciplinary science and the interaction with other sciences has an enormous influence on our modern lifestyle and standard of living.
You will explore the impact of chemistry, from the chemistry of elements and their compounds and the relationship between molecular structure and reactivity, to the role of energy, concepts of bond formation and chemical equilibrium.
Issues such as green science and sustainability, energy and fuels, drug design and development and the creation of new materials will provide a robust foundation to your study, alongside bonding and reactivity, synthesis and reactivity, and the physico-chemical principles and techniques that underlie a wide range of modern analytical methods used in chemistry and the biomedical sciences.
You may then concentrate on advanced materials chemistry, biomolecular chemistry, environmental chemistry, inorganic chemistry, medicinal chemistry, structural and computational chemistry, or the synthesis of bioactive molecules amongst other research interests.
Where can Chemistry take you?
Future opportunities for Chemistry graduates are many and varied. Industries you might be employed in include research and development, quality control, marketing, sales or management. Chemists are found in roles involving agricultural products, brewing and wine making, ceramics, metals and pharmaceuticals. Employers include Crown Research Institutes, medical and diagnostic or government laboratories and police forensic units.
Meet a student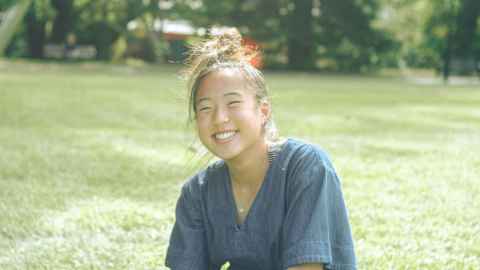 Coming from Christchurch, the University of Auckland Top Achiever Scholarship for 2019 has enabled me to form important and cherished friendships and memories at the University Halls of Residence.
Read Eugene's full story here.
Explore your study options in Chemistry