Commercial Law means the laws that govern business activities. All businesses use commercial law to create wealth, and to identify and mitigate risks.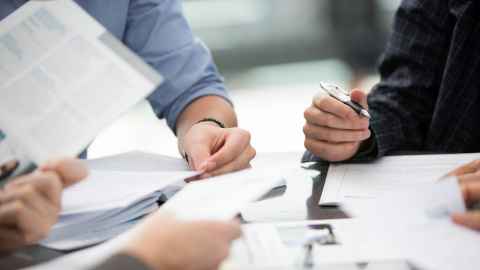 Subject overview
Studying Commercial Law will give you an array of skills that are valued highly in business. It will develop your analytical and critical thinking skills, improve your written communication skills, and help you to think strategically about business opportunities and risks.

Commercial law is taught in various undergraduate and postgraduate courses at the University of Auckland Law School. Commercial Law is also a major in the Bachelor of Commerce, studied at the Business School.

Our staff are leading academics in their fields, many combining academic excellence with experience as practitioners in leading New Zealand firms. Their expertise spans all areas of commercial law, including corporate law, intellectual property and information technology, governance, insolvency, international trade, securities markets, finance, insurance, and taxation.

As part of a vibrant discipline that impacts directly on business, we focus on producing excellent research that is relevant and has an impact on business and the professions. Staff are frequently seen in the news media and on television contributing to public debates about controversies in commercial law and are actively involved in law reform. As a student of commercial law, you will also benefit from our connections with the business community and the professions.
Where can Commercial Law take you?
A Bachelor of Laws graduate can become a commercial lawyer. A Bachelor of Commerce graduate who has majored in Commercial Law (depending on the other business subjects studied) could become a financial accountant, financial adviser, investment consultant, receiver, regulator or business policy adviser. An academic career specialising in commercial law is also a possibility.
Explore your study options in Commercial Law