Study the ways we communicate with a Bachelor of Communication or Bachelor of Arts.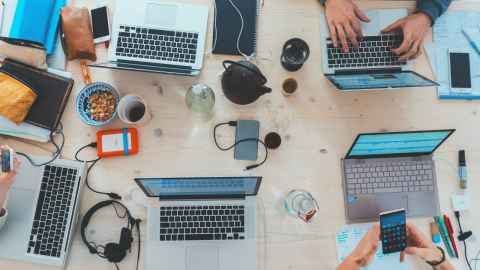 Subject overview
From TV to Twitter, communication can bring us together or tear us apart. By studying Communication you will explore ideas to help you navigate contemporary media and communications. You will develop specialist skills by practicing a combination of theoretical and applied approaches.
You can explore social media, ethics, advertising, digital communication, public speaking, writing, visual communication, and Māori and Pacific communication principles and practices.
You can study Communication in one of two ways:
If you intend to focus mostly on Communication and want to gain advanced skills and understanding, you can enrol in a Bachelor of Communication.

If you wish to combine Communication more evenly with other BA subjects, you can enrol in a Bachelor of Arts, with Communication as one of your two majors. 
Where can Communication take you?
You can prepare for a career in communications, marketing, content production, advertising, public relations, sports media, digital technologies, advocacy, media and more.
Explore your study options in Communication
Bachelor of Communication (BC)
Bachelor of Arts (BA)
Postgraduate study in Media and Communication