Study the ways we communicate with a Bachelor of Communication or Bachelor of Arts.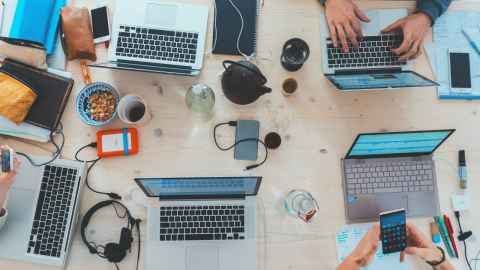 Subject overview
Communication is the lifeblood of human society, whether it's TikTok videos, news headlines, protest signs, or conversations between friends. Communication shapes politics, business, culture and personal relationships; it brings us together and tears us apart. Today's fast-changing communication technologies bring both serious challenges and exciting new opportunities.

Studying Communication will allow you to explore and understand what these challenges and opportunities mean for our world and your future career opportunities and professional pathways. You can study important ideas, debates and controversies in 21st communication, covering diverse topics, including misinformation, digital ethics, the impacts of artificial intelligence, and advertising in the digital age.

You will also be able to develop critical communication skills, which are in high demand in today's employment market. These include professional writing skills; audio and visual communication; public speaking and presentation skills; understanding and applying Māori and Pacific communication principles and practices.

You can study Communication in one of two ways:
If you intend to focus mainly on Communication and want to gain advanced skills and understanding, you can enrol in a Bachelor of Communication.
If you wish to combine Communication more evenly with other BA subjects, you can enrol in a Bachelor of Arts, with Communication as one of your two majors.
Where can Communication take you?
Studying Communication is an excellent foundation for employment in media, digital content creation, advertising, public relations, advocacy, business communication, government communications and more.

Communications professionals work in various organisations, from specialist communications agencies to government departments, charities and businesses. Communication will help you develop highly marketable skills relevant to many career paths besides strictly dedicated communications roles—strong communication skills are highly sought after in leadership and management careers.
Explore your study options in Communication
Bachelor of Communication (BC)
Bachelor of Arts (BA)
Doctoral study in Communication