Using your physical, creative and intellectual abilities, Dance Studies explores the artistic, social, cultural and theoretical impacts of dance.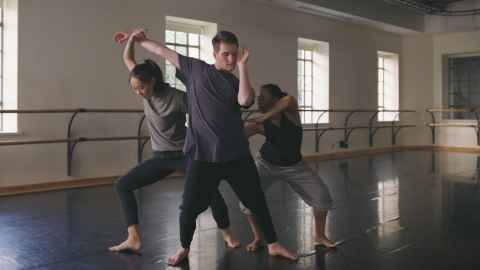 Subject overview
There is so much more to dance than moving your body, which is why our philosophy is "Move Your Thinking".
Our programmes have a strong focus on how dance may contribute to and transform society. You can be involved in projects with artists, children, elderly or people with physical disabilities to see the benefits dance can provide. We also have deep respect for Māori and Pacific Islands dance and the place they have in our community and history.
Dance Studies immerses you in safe and professional industry practices, dance technology, academic writing and research. Our practical and choreographic classes allow you to express what you discover in your research and refine your performance capabilities.
Dance Studies provides exciting research avenues. There is increasing interest in the benefits dance can provide to the elderly, youth communities, migrant and refugee communities. The importance of arts education within all children's education is a topic applicable not only within New Zealand, but around the world. With award winning researchers and teachers guiding your research, you have scope to explore your research interests.
The Dance Studies department has strong international networks, leading to exciting international performance and research opportunities for students at any level of study.
Where can Dance Studies take you?
Dance Studies graduates have gone on to excel as educators, performers, researchers, and in arts management or administration. Many have an entrepreneurial spirit that sees them create their own pathways, such as running their own dance companies or developing community outreach programmes.
Explore your study options in Dance Studies