Postgraduate study in Dance Studies
Learn about your postgraduate study options for Dance Studies.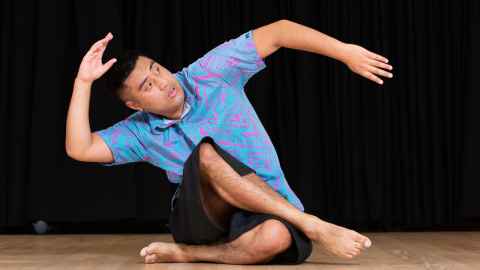 What can you study in Dance Studies?
Depending on your personal and professional interests, postgraduate study in Dance Studies gives you the freedom to investigate anything from creative practice and pedagogy to history, people and society.
Your postgraduate study is completed under the supervision and support of leading researchers, performers and choreographers within the academic staff, who have strong professional and international networks to aid your research.
Graduate story: Trudy Dobbie
Trudy's tertiary experience changed her perceptions of dance education. She's now inspiring the next generation.
Scholarships
Discover the wide range of scholarships and awards available to support you in your postgraduate and doctoral studies.
Help and advice
Enrolment support
Our friendly staff will provide you with advice on planning your degree and enrolling in your courses. Contact the Student Hubs.
If you would like to find out more about studying Dance at postgraduate level, you can contact our Postgraduate Adviser:
Sarah Foster-Sproull
Email: s.foster-sproull@auckland.ac.nz
If you would like to find out more about studying Dance at doctoral level, you can contact our Doctoral Adviser: