Development Studies examines the transformation of communities and societies around the world while critically engaging with concepts and outcomes of international development from various perspectives.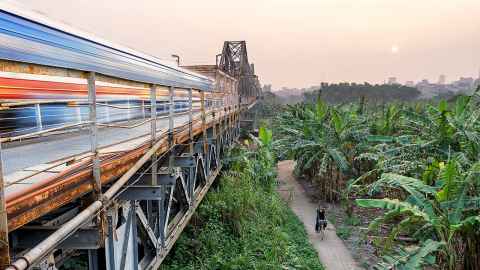 Subject overview
Development Studies seeks to understand how societies, regions and communities change. The subject critically examines the policies and practices of governments, NGOs, international donors and other development agents to facilitate social transformation and improve the quality of life in so-called "developing" countries.
Our programme brings together students from diverse academic, professional and cultural backgrounds. Our high-quality academic training will give you a strong foundation to take on some of the most pressing issues facing humanity, such as hunger, poverty, social injustice and rising inequality.
Development Studies at the University of Auckland was placed in the top 100 in the QS World University Rankings by Subject 2021.
Where can Development Studies take you?
Carl Adams' MA in Development Studies helped prepare him for supporting refugees in Bangladesh in the most inspiring and challenging role he has ever had.
Many of our graduates choose a career in an international organisation such as the United Nations Development Programme or a human rights NGO, or in corporate social responsibility.
Explore your study options in Development Studies