Postgraduate study in Ecology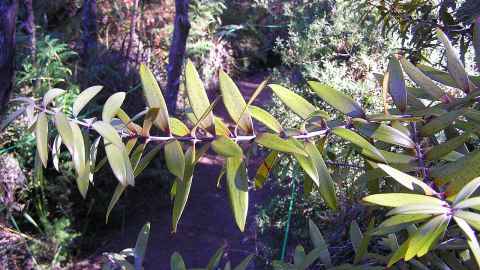 What can you study in Ecology?
You will take a mix of advanced courses in theoretical and applied ecology, including population and community ecology, global change, biosystematics, ecophysiology, biosecurity, pest management, conservation, ethics, and socio-ecological systems.
Research areas include:
The ecology of Aotearoa's native species (including birds, insects, fungi, plants, whales, fish, echinoderms) and ecosystems (including forest dynamics and marine coastal processes).
Invasive species management, including Predator Free NZ, myrtle rust and kauri dieback, weeds, and Undaria.
Urban ecology.
Climate change impacts on biota.
Depending on your focus, the specialised knowledge and skills you can gain include:
Learning techniques to analyse data and explain changes in biodiversity from the microbial scale to the landscape and global scale.
Practical lab and field skills, including incursion response planning and taxonomic collection curation.
Developing skills in undertaking research, vision Mātauranga, writing restoration plans, risk assessment, pest management strategy, science communication and engaging with communities.
Communicating with different audiences, including policymakers and funders.
Master of Ecology
Master of Science in Biosecurity and Conservation
Where can postgraduate study in Ecology take you?
Postgraduate study in Ecology prepares you for employment in roles such as:
Biodiversity advisor
Biosecurity officer
Botanist
Ecologist
Environmental consultant
Environmental policy analyst
Forest scientist
Higher education lecturer
Marine biologist
Museum collections technician
Nature conservation officer
Pest management specialist
Ranger
Research assistant
Restoration ecologist
Science communicator
Secondary school teacher
Wildlife biologist/ Zoologist
Scholarships and awards
Each year we award scholarships and prizes to thousands of students.
Find out about the scholarships you may be eligible for, search available scholarships or begin an application by visiting Scholarships and awards.
Help and advice
Student Hubs
Visit your hubs for help and advice on any aspect of your studies and life at University.
The Student Hubs are your physical gateway to Waipapa Taumata Rau | the University of Auckland.
The Student Hubs services are available seven days a week at the City, Grafton, Epsom and Tai Tonga campuses and six days a week at Tai Tokerau, with friendly staff available to provide you with advice on any aspect of your studies and life at the University.