Educational Leadership focuses on the skills and knowledge needed by educational leaders to ensure education opportunities for all children are high quality and equitable.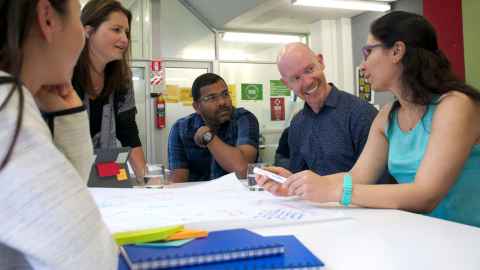 Subject overview
Educational leadership equips you to lead improvements in education for diverse communities and learners. It will also develop your skills in understanding, critiquing and contributing to research that is shaping Aotearoa New Zealand's educational policy and practice. In addition, our programmes in Educational Leadership provide you with the skills and knowledge to advance your leadership abilities in the education sector and enhance your career and salary prospects.
Topics studied include:
Culturally responsive leadership
Developing Communities of Learning
Developing professional expertise
Education law
Educational change
Educational leadership in the electronic age
Educational policy and organisations
Mentoring teachers
Where can Educational Leadership take you?
This subject provides you with the knowledge and skills to be an outstanding leader in the education sector. Jobs could include:
Education consultant
Education policy development manager
Professional development facilitator
School head of department
School principal
School senior leadership team member
Senior teacher
Explore your study options in Educational Leadership