Technical, engineering, economic and business knowledge collide to meet the demands of an industry that's essential to our growing global population.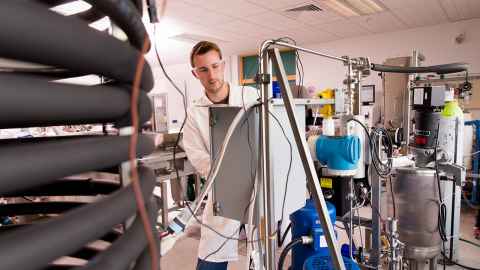 Subject overview
The food industry is continuously expanding, opening new avenues to those with the right skills to meet emerging workplace demands. Aimed at graduates in the fields of engineering, processing, food technology or food science, this specialisation expands on technical principles into the realms of analysis and optimisation, resulting in the development of new products, and improvement of operational systems, nutritional composition, preservation and packaging.
This specialised masters programme is aimed at those seeking a career in one of the world's most stable industries, and boasts a teaching roster of academic and industry experts, all with experience with real applications. You may also see collaborative opportunities within our University's Food and Health programme, where projects exist across other tertiary institutes, companies and government organisations.
Where can Food Engineering take you?
Beyond expanding your technical expertise, this programme aims to give you an understanding of the industry's economics: improving profit margins, increasing market shares and identifying gaps in the process. Their ability to make independent judgments and demonstrate high levels of critical analysis mean our graduates can adapt to, and are working in, both research and regulatory agencies.
Explore your study options in Food Engineering