Our courses enable you to gain fluency in the French language and an understanding of the rich culture, history and literature of France and the French-speaking world.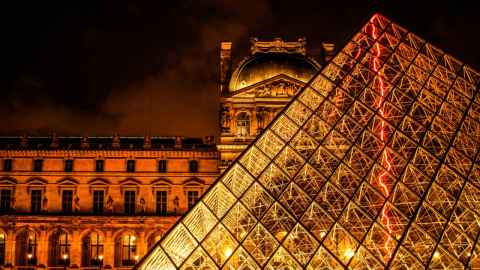 Subject overview
A truly international language, French is the second most widely learned foreign language after English and the fifth most widely spoken language in the world. French is valued throughout the world as a vehicle for culture, commerce, philosophy, science, international relations and humanitarian work.
Your studies will help you develop a command of French and thorough knowledge of the diversity and complexity of France and the French-speaking world, including the cultural, social, and political factors that shape it. You can take a broad range of language, linguistics, literature, culture and translation courses.

Where can French take you?
Knowing a second language increases your employability in a global environment. French is not only the language of many large multinationals but is also a working language and an official language of the United Nations, the European Union, UNESCO, NATO, the International Olympic Committee, the International Red Cross and international courts.
French is the second most studied foreign language in the world because of the opportunities it offers in various fields, including diplomatic and government service, trade and business, teaching, research, tourism, and translation and interpreting.
Many of our students choose a conjoint degree to give them an edge in their chosen field, combining a BA in French with another degree, such as law or commerce. Speaking French also opens up opportunities to study at celebrated French universities and business schools, ranked among the world's top higher education institutions.

Explore your study options in French