Green Chemical Science involves the use of chemical principles, science and technology to advance society in ways that are sustainable and safe for the environment.
Subject overview
The approaches used in Green Chemical Science often involve interdisciplinary studies in catalysis, synthesis, toxicology, analytical methodology, materials science, and biochemistry, in order to tackle global issues and problems that impact on sustainability.  
Where can Green Chemical Science take you?
There's an increasing number of jobs available in the sustainability science arena. Your specialisation will equip you with the necessary skills and knowledge to take advantage of these career opportunities, and to contribute to society in a meaningful and informed way.  
Meet a student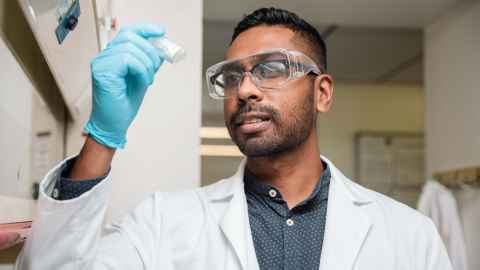 My area of research is centred around developing a novel and scalable technology, known as high-energy ball milling, to effectively destroy toxic chemicals at a molecular level.
Read Kapish's full story here.
Explore your study options in Green Chemical Science