Health Sciences focuses on the socio-economic and behavioural factors affecting health, along with the role played by the health system, governments and policy.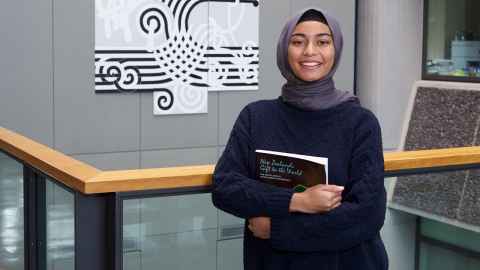 Subject overview
A non-clinical subject, Health Sciences offers a multidisciplinary understanding of health in New Zealand. You'll learn about the biological, social and behavioural bases of the Western medical system as you prepare for a career in the health sector and related industries. Taken into consideration will be socio-economic and behavioural factors, as well as the role governments play in determining the health of our communities.
Topics include health and society, epidemiology, behaviour and health, health systems, healthcare ethics, Māori and Pacific health and human biology.
Health Sciences is a great choice for students who want to prepare for a broad range of health-related careers.
For postgraduate students, you can also complete a Health Sciences degree at the Liggins Institute. The Liggins Institute has a particular focus on fetal and child health, nutrition, development, epigenetics and translational science. It's a good option if you're interested in investigating the long-term consequences of early life events.
The University of Auckland is New Zealand's leading university in the QS World University Rankings 2018. It is the only New Zealand university that ranks in the top 100 for its reputation amongst academics and employers, and is the highest ranking university in the country for Graduate Employability.
Where can Health Sciences take you?
Studying Health Sciences could take you into a wide variety of roles in the public health sector, as well as with private healthcare providers. There are excellent opportunities in health promotion, health policy, health care management and health information services.
Explore your study options in Health Sciences