Human Resource Management
This subject is taught at postgraduate level only and includes topics in human resource management, policy and practice, law and analytics.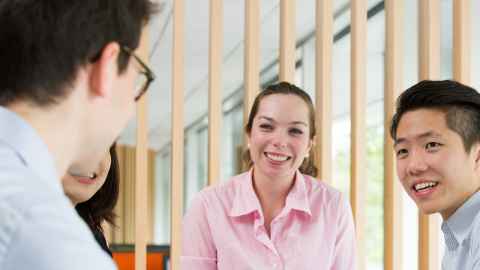 Subject overview
Effective human resource managers are among an organisation's most valuable assets. This is because HR managers, in facilitating the relationships between employers and employees, aim to optimise the health, happiness, success and satisfaction of everyone in the organisation.
Learn how to recruit, manage and inspire people in ways that will make a positive impact on an organisation, in this 18-month coursework masters degree programme.
Specialist courses in HR policy and practice, HR analytics and strategic HRM are complemented by courses in accounting, global operations management and marketing. Opportunities for the development of a strong portfolio of professional skills lead into a specialist HRM-focussed, industry-linked consulting project.
Where can Human Resource Management take you?
When you graduate you will be equipped with the skills and knowledge required for a career in fields related to human resource management. Possible roles include:
HR adviser
HR analyst
HR consultant
HR coordinator
HR manager

Explore your study options in Human Resource Management