Doctoral study in Medicine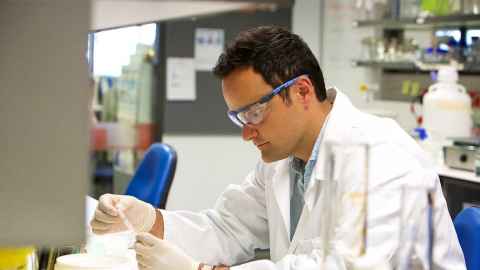 Why study with us?
A doctoral qualification in medicine provides the opportunity for experienced medical clinicians to undertake advanced study and research which can be directly applied toward clinical and practice issues.
Doctoral research enables candidates to provide leadership in the profession through their advancement and dissemination of knowledge.  
Research opportunities
A doctorate may enhance your career opportunities and, for those with a medical degree, may support an application for further study. Research is often collaborative and ranges from biomedical science through to clinical trials and population health. 
We welcome research proposals in topics relating to the following specialisations:
Heart health research

Neurology
Endocrinology
Diabetes
Geriatric medicine
Bone research
Respiratory disease
Our people
Pursue your topic with us and benefit from exceptional standards of support and supervision from internationally recognised researchers.
Professor Phillippa Poole
Research interests: Chronic obstructive pulmonary disease (COPD), medical education
View staff profile
Professor Warwick Bagg
Research interests: Endocrinology, medical education
View staff profile
Professor Alan Barber
Research interests: Stroke
View staff profile
Professor Jill Cornish
Research interests: Bone and joint research
View staff profile
Professor Nicola Dalbeth
Research interests: Rheumatology, gout
View staff profile
Professor Robert Doughty
Research interests: Heart health
View staff profile
Professor Des Gorman
Research interests: Health workforce, occupational medicine
View staff profile
Professor John Kolbe
Research interests: Cystic Fibrosis, other respiratory conditions
View staff profile
Scholarships and awards
You may be eligible for a scholarship when you decide to pursue doctoral study.
Contact us
Do you want to chat further about your studies? Get in touch with Student Hubs for your enquiries.  
Apply for doctoral study