Doctoral study in Physiology
Why study with us?
Work alongside researchers who are international leaders in their field

Conduct research in world class laboratory research facilities

Make new discoveries which have impact on human health and disease on the international stage

Provides a great foundation to find employment in the healthcare sector or research in New Zealand and overseas
Research opportunities
When you join us for your doctorate in Physiology, you will be part of a high-calibre research community and have the opportunity to publish papers, attend international conferences and develop networks in academia and industry. Our research has attracted success in gaining competitive research grants from the Health Research Council, Marsden Fund, Neurological Foundation and the National Heart Foundation.
The Department of Physiology offers a collaborative and stimulating environment with synergies between other research clusters in pharmacology, biological sciences, bioengineering, medicine and many more. There are a wide range of research opportunities available in the Department of Physiology spanning a continuum from basic to translational research with strong programs in cardiovascular physiology, perinatal physiology, neurophysiology and sensory physiology.

We welcome students interested in topics relating to our research groups:
Circuit mechanisms of disease
Perinatal Molecular Neuroscience Research Group
Our people
The wide range of research carried out in our department is at the forefront of biomedical research. Pursue your research with us and benefit from exceptional standards of support and supervision from internationally recognised researchers.
Professor Alistair Gunn: Neonatal encephalopathy, therapeutic hypothermia, fetal heart rate monitoring
Professor Julian Paton: Neurogenic hypertension, sympathetic nervous system, sleep apnoea, heart failure, carotid body
Professor Laura Bennet: Fetal physiology, fetal monitoring, brain injury, hypoxia-ischemia, infection, neuroprotection
Professor Paul Donaldson: Cataracts, presbyopia, membrane transporters and ion channels, lens physiology, lens optics
Professor Peter Thorne: Auditory neuroscience, diagnosis and treatment of inner ear diseases, clinical and population health approaches to reduce the impact of hearing impairment on individuals and the community
Professor Simon Malpas: Cardiovascular control, Medical device development, Research commercialisation
Associate Professor James Fisher: Human, cardiovascular, exercise, autonomic nervous system, sympathetic, brain, blood flow, hypertension, atrial fibrillation
Associate Professor Johanna Montgomery: Neurophysiology, synapses, plasticity, autism, atrial fibrillation, long QT syndrome.  
Associate Professor Justin Dean: Perinatal physiology, inflammation, hypoxia-ischemia, extracellular matrix, cytokines, molecular biology
Associate professor Joanne Davidson: Perinatal brain injury, therapeutic neuroprotection strategies, therapeutic hypothermia 
Associate Professor Mhoyra Fraser: Preterm brain injury, brain – immune interactions and neuroinflammation, biodiscovery and application of extracellular vesicle based biomarkers
Associate Professor Srdjan Vlajkovic: Auditory neuroscience, with a focus on cellular and molecular responses of the cochlea to stress and injury and pharmacological therapies of inner ear diseases
Dr Anna Ponnampalam: Intra-uterine programming, cardiovascular disease
Associate Professor Carolyn Barrett: Circulation, Hypertension, Autonomic nervous system, Blood pressure control, Heart failure, Preeclampsia
Dr David Crossman: Heart failure, calcium signalling, excitation-contraction-coupling, fibrosis, confocal and super-resolution microscopy
Dr Fiona McBryde: Cardiovascular, integrative and neurophysiology

Dr Guido Wassink: Perinatal brain damage, therapeutic strategies, rEpo, neurorepair and regeneration
Dr Gus Grey: Lens cataract, MALDI imaging, ocular drug transport, mass spectrometry
Dr Julie Lim: Age related eye diseases, oxidative stress, antioxidants, redox signalling, molecular biology
Dr Juliette Cheyne: In vivo imaging (widefield, two photon, miniaturised microscopes), in vivo electrophysiology, autism spectrum disorder, Alzheimer's Disease, Spinal cord injury, developmental neuroscience
Dr Kim Mellor: Heart disease, heart function, cardiomyocyte contractility & Ca handling, cardiac metabolism
Dr Marie Ward: Calcium homeostasis in the heart, stretch regulation of cardiac contractility, cardiac excitation-contraction coupling, contractile function, hypertrophic and hypertensive heart disease, diabetic cardiomyopathy.
Dr Peter Freestone: Parkinson's disease, optogenetics, subthalamic nucleus, deep brain stimulation, electrophysiology, electrochemistry, computational neuroscience
Dr Rohit Ramchandra: Blood pressure, sympathetic nerve activity, heart failure and hypertension, integrative experiments
Dr Sarah-Jane Guild: Intracranial pressure, implantable devices, telemetry, traumatic brain injury
Past research topics
The wide range of research carried out in our department is highlighted by thesis titles from our recent PhD graduates
'The role of the cystine/glutamate antiporter in mouse ocular tissues' | Supervised by Dr Julie Lim

'Novel mechanisms of diastolic dysfunction in diabetes' | Supervised by Dr Kim Mellor

'Examining the physiological effects of zinc supplementation on Shank-associated mutations in autism spectrum disorders' | Supervised by Associate Professor Johanna Montgomery, Craig Garner, Dr Kevin Lee

'Mechanisms of Injury and Neuroprotective Strategies for Treatment of Inflammation-Related Preterm Brain Injury' | Supervised by Associate Professor Justin Dean, Dr Jian Guan (Pharmacology), Associate Professor Max Berry (Otago)

'Characterisation of a novel dopamine pathway and it's modulation by the subthalamic nucleus' |Supervised by Dr Peter Freestone, Professor Janusz Lipski
Experience doctoral study
Luis Knight
After completing my undergraduate degree in Biomedical Science in 2016, I decided to pursue an Honours degree examining the retinal neurochemical and metabolic changes in a mouse model of accelerated aging. From this work, I received the JD Sinclair Postgraduate Award in Physiology and also secured a University of Auckland Doctoral Scholarship. In my PhD, I am expanding my Honours research of the retina using exciting and novel techniques and equipment, several of which I have been the first in the world to develop.
Throughout the course of my research, I have had a number of opportunities to travel and present my work at scientific conferences, both domestic and international, and have received prizes for my work, including the Physiology Society of New Zealand Mary Bullivant Poster Prize, and the HealtheX Auckland Medical Research Foundation Best Poster Prize. In addition, at these conferences, I have had the opportunity to engage with other vision scientists and make new networks and collaborations for building my professional network for my career. During my PhD, I have also learnt many skills to expand my career potential, such as teaching in undergraduate labs, and conference organising and management and Chaired FMHS's 'HealtheX' postgraduate student conference in 2019 and 2020.
Doing a PhD with the Department of Physiology has been an invaluable experience, and I feel confident that the groundwork built here will provide a strong foundation for my scientific career.

Meet a graduate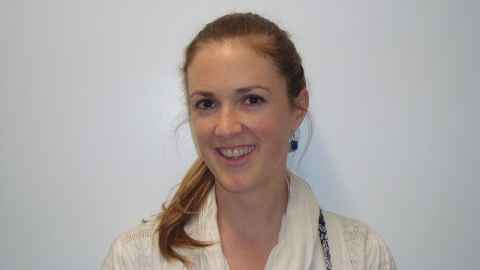 Associate Professor Joanne Davidson
I undertook my PhD in the Fetal Physiology and Neuroscience Group, under the supervision of world-leading perinatal researchers Profs Alistair Gunn and Laura Bennet. During this time, I showed that connexin hemichannels contribute to brain damage that occurs due to oxygen deprivation around the time of birth. I was fortunate enough to be able to publish these exciting data in the prestigious journal Annals of Neurology, for which I was later awarded the Hamilton Memorial award from the Royal Society of New Zealand.
During my time as a PhD student, I had the opportunity to attend many national and international conferences, where I engaged with international leaders in the field and received awards for poster and oral presentations. The opportunities and successes that I had during my PhD provided a springboard to launch my career in research.
I have been awarded a Sir Charles Hercus Fellowship as well as a number of prestigious grants that allow me to pursue my research interests as a senior research fellow in the department of Physiology. I now supervise a number of my own PhD students who are embarking on their own exciting journeys into research in the area of perinatal brain injury.
Scholarships and awards
Contact us
Do you want to chat further about your studies? Contact us using the details below.
PhD enquiries:
Srdjan Vlajkovic
Email: s.vlajkovic@auckland.ac.nz