Theological and Religious Studies
Religion is complex, always changing, and is key to understanding how people think and act both locally and globally.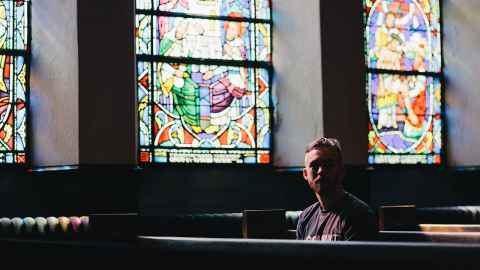 Subject overview
You can gain specific insight into particular religions, and develop a broader knowledge of religion as a whole. You can also look at how historical, social, political and cultural trends are shaped by religion today.
Not all students who study theology and religion are religious themselves; all you need is an inquiring mind and a passion to learn more about the impact and significance of religion in the world around us.
Where can Theological and Religious Studies take you?
Understanding religious issues from a range of perspectives and engaging with them in a sophisticated and nuanced way equips you to operate globally.
The multi-disciplinary nature of this programme means that you will graduate with investigative, interpretative and critical skills that are also applicable to other fields of activity in which flexible thought, adaptability and multi-disciplinary engagement are required.
Explore your study options in Theological and Religious Studies
Who are we as New Zealanders?
Unpack identity in Aotearoa through Politics and International Relations, Art History and Theological and Religious Studies.