Increase your impact, advance your career and embrace the future with confidence. We have a wide range of business-related options for you, your team or organisation.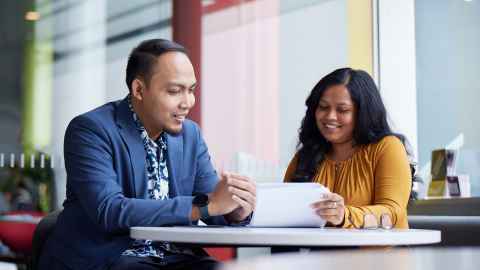 Short courses
Expand your knowledge and expertise in a specific area through our short courses. Typically one to two days, you will experience interactive learning that combines the latest insights with practical frameworks and tools you can apply at your workplace. From project management to finance for non-financial managers, these courses offer the ideal opportunity to upskill.

Online learning
If you're looking for flexible learning that is 100% online, Auckland Online programmes and courses combine the freedom of digital delivery with exceptional quality, perfect for busy people everywhere.

Postgraduate programmes
We offer a diverse range of business programmes to choose from, whether you're looking to pursue your passion, advance your career or make the switch to a new one. Our programmes cover a range of areas, from leadership and management to business analytics, information governance, applied finance and more.

No formal qualification?
It's never too late to begin your tertiary study. The Business School offers a flexible pathway to a business qualification, regardless of your academic history. Unlock a world of further study and career opportunities.