Clovis is studying towards a Master of Music, with a focus on Sonic Arts Composition.
Summer Research Scholarship
"I was awarded a Summer Research Scholarship to study methods of integrating musical textures into virtual reality environments. This foundational research was hugely inspiring to me and led directly into the pursuit of further study."
"My research in this area opened my eyes to an ever-expanding array of creative possibilities and research avenues offered by this technology. One of my studies on musical interactivity in virtual reality was accepted into the International Computer Music Conference 2017, and this opportunity saw me travelling to Daegu, South Korea to present my work as a five-day virtual reality installation.
Choosing a place to study
"As an aspiring composer, I was drawn to the teaching staff at the University of Auckland. The composition department features perhaps the most diverse collective of internationally-recognised composers and lecturers in the country. The level of support offered by the department allowed me to progress further and achieve more than I ever could have without their expertise and enthusiasm.
"When I travel overseas to conferences or music festivals, my alma mater is always a conversation starter. So many students from the University of Auckland have gone on to make names for themselves as international composers and as teachers at other world-class universities.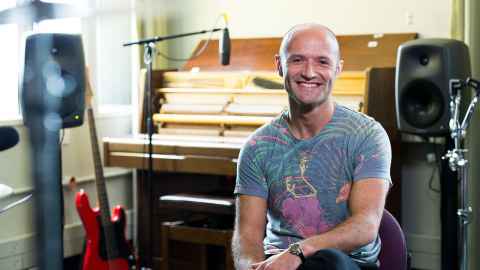 "Postgraduate study has helped develop and define my skill set, clarify my creative focus and will provide me with an internationally-recognised qualification that is held in esteem by institutions around the world."
Opportunities from postgraduate study
"I decided to pursue postgraduate studies when it became clear to me that I had only begun to scratch the surface of my area of interest – my research focus had become my passion and I wasn't ready to give it up. I hope this qualification will lead me further into a career in academia and freelance composition."
Meet more students
Discover how our students have gone on to exciting careers in architecture, art, dance, design, music and urban planning.