Why choose the University of Auckland?
A few strong reasons to choose the University of Auckland for your son or daughter.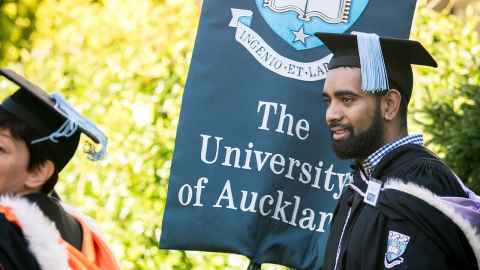 A strong foundation
As New Zealand's world-ranked University we have a strong reputation for quality teaching. We are proud to be ranked as the top university in New Zealand and ranked respectably internationally.*
Our graduates are global citizens who benefit from the high quality education and qualification they receive from the University of Auckland and are taking on the world, making a difference in an impressive range of ways.
Our bachelor degree programmes give students focused skills and knowledge in their area of study. They also gain transferable skills that help them adapt well and manage the different roles they may take on over their career.
It's true that University graduates earn more than those who do not have a degree qualification and that earnings increase with the level of qualification completed. Employment rates are also higher for University graduates.**
Gaining a respected qualification that is internationally recognised is pivotal to yourson or daughter even getting the opportunity to show future employers their own unique abilities and talents. Employers can field large numbers of applications for just one job; with the University of Auckland on their CV your son or daughter can be confident that this reflects relevant learning and a high standard of education and preparation.