Find out how some of our past students enjoyed their New Start programme and what they are doing now.
Nishika Fernando
Studying for a Bachelor of Commerce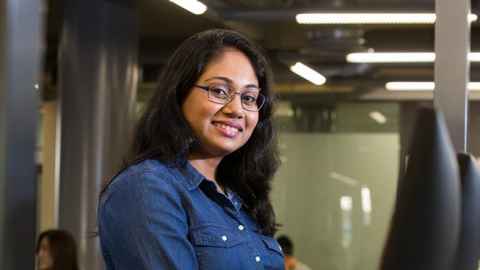 Nishika arrived in Auckland from Sri Lanka some years ago, ready to begin a new life with her family. Back home she was employed in banking and thought it would be easy to secure a job in New Zealand. However, she found only part-time employment in different organisations, working in various positions. Unhappy with her situation and wanting to pursue higher education, "I did my research and discovered New Start. I enrolled in several courses to help me pathway to the University of Auckland's Business School."
She is in her final year of her business degree, with majors in Accounting and Finance, and will graduate in 2019. Currently, she is working part-time as an Accounts assistant, "I love my job as it gives me practical and theoretical knowledge which meant I achieved good grades at university."
Nishika's advice for anyone considering the study, "Be positive and trust yourself… don't worry about what other people say - do it!"

Sally Dodds
Studying for a Bachelor of Laws and Bachelor of Arts(Hons)
For as long as I can remember, all I wanted to be was a lawyer, and this dream almost slipped away. I had a thorough streak of rebellion through secondary school. I did not finish school, leaving without even NCEA Level 1. I was meandering through several careers thereafter, before finding myself in insurance. Although I had a stable career I was unfulfilled, often daydreaming about what my options could have been, had I finished school. I genuinely believed I had shut the door on the possibility of tertiary education forever. I decided in 2014, after much discussion with family and friends, to do some research to conclusively rule it out.
This is when I was introduced to New Start. The whole process was so quick and easy, I suddenly found myself at University during the evenings after work. The experience was incredibly daunting at first but thanks to many emails back and forth with the New Start crew and many assurances I completed New Start with a Top Student Award. I absolutely loved New Start, the diversity in the subjects and the confidence I gained entirely helped me change my perception of tertiary education. I really started to believe in myself. I did not even know what Sociology was before New Start, and now I study for whole degree dedicated to it.
I began almost five years ago and I am still at University studying fulltime towards my childhood dream. I secured a clerkship at a firm that I could not even entertain the idea of working at five years ago. I also gained a wealth of life-changing knowledge throughout. My dream would not have come true without the support of the New Start team and the opportunity and guidance they gave me. Without a doubt, embarking on the New Start journey was one of the best decisions of my life. 

Bas Hauraki
Studying for Bachelor of Education Teaching (Primary)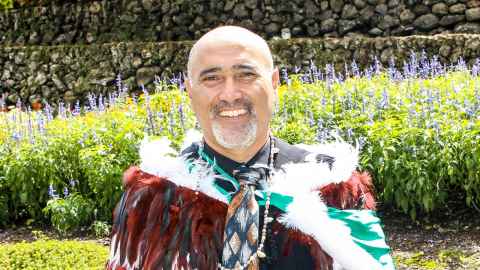 Bas Hauraki is making a difference to children's education in Te Tai Tokerau Northland. "I enjoy working with people, helping others. It's that social connection. I always wanted to become a teacher."
Bas spent his early years on Kerepeti whanau land in Ngunguru, Whangarei. His family had a home in Auckland. "In the 1980s education was not a focus for many Māori families in my neighbourhood. Back then, you went to school or got a job to help the family." He spoke about his experience at school, "My role model at school was my woodwork teacher. He taught us to think big and work hard. He spent time with us, encouraging us to go beyond the curriculum – he wasn't scared to challenge us, he believed in us! I developed good work ethics, thanks to him."
He left school mainly working in the transport sector, eventually starting a transport business. Sixteen years ago, he returned to Northland with his family and set up a plastering business. "Some years ago I came across a New Start course advertisement in Whangarei and thought I better do something now or miss this opportunity."
He made the decision to enrol in New Start to help him prepare for study at the University of Auckland. "I was going back to learn. My whānau support was amazing. It was time for me to upskill."
For Bas, going back to study was not easy. His advice to other older students considering tertiary education is, "Don't be afraid to go for your dreams. We often doubt ourselves, yet we bring an aspect of maturity and life experience to study that others don't have. Just have a go!"
After completing the New Start university preparation course at the University's Whangarei campus, he enrolled in his teaching degree in 2015. After three years of study he graduated in 2018. Bas is grateful to the University of Auckland, "Three years of learning to become a teacher was great – but sometimes challenging. It's best to take one day at a time, commit yourself to study, don't overwhelm yourself so you focus on each part as you go."
He is currently employed as a primary school teacher in Whangarei. "Teaching is a challenging vocation but very rewarding. Learning theory and being in the classroom are quite different. I am not going to lie, your first year in the classroom is hard work, but it's worthwhile because you know you can make a difference to children's learning."