HRC funding success for FMHS staff
Six staff members from the Faculty of Medical and Health Sciences have collectively been awarded over $1 million in research funding from the Health Research Council. This funding will help our research staff carry out medical and health projects designed to improve the wellbeing of New Zealand's population.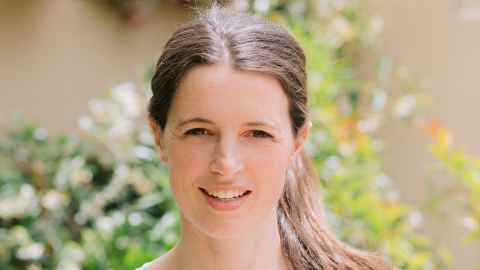 Emerging Researcher First Grants
In May, health researchers across Aotearoa New Zealand were announced as 2019 recipients of Emerging Researcher First Grants. The recipients of these grants are beginning their career in research with a clear development path in a supportive research environment, such as the University of Auckland.
Congratulations to the following members of our faculty, who are recipients of Emerging Researcher First Grants:
Dr Kathryn Bradbury
National Institute for Health Innovation and School of Population Health
Dr Bradbury has received $247,000 to investigate how diet and circulating lipids affect the likelihood of a second major cardiovascular event in New Zealanders with heart disease. Her research will compare results between New Zealand Europeans, Māori and Pacific people, using questionnaires, blood tests and follow up via electronic linkage with routinely collected health data to track their heart health.
Dr Rosie Dobson
National Institute for Health Innovation and School of Population Health
Dr Dobson will be using her $249,958 grant to provide a culturally-tailored maternal and child health programme to mothers in the Lakes District Health Board. Through the use of text messaging, this programme could potentially reach people that other interventions can't, including people living remotely and those in areas of high deprivation. 
Dr Niamh Donnellan
School of Nursing
How do food and physical activity environments affect children's lifestyle? Dr Donnellan will develop and test novel ways of measuring children's food and activity environments with a range of datasets, including children of varying ages and stages, using her $225,137 grant to improve child health in New Zealand.
Dr Braden Te Ao
Department of Health Systems, School of Population Health
Mild traumatic brain injury (TBI) can no longer be thought of as a 'low cost' or 'short- term' problem. With a grant of $246,647, Dr Te Ao will assess the cost effectiveness of concussion services for mild TBI aimed at reducing post-concussion symptoms and improving work productivity 1-year post injury.  This research could potentially inform decision makers resource allocation to support better healthcare for mild TBI.  
Feasibility Study grants
Researchers from our faculty were also recognised in May when the recipients of the annual Feasibility Study grants were announced. This funding allows researchers to gather critical, preliminary practical information to help design full-scale studies in population health, clinical, Māori and Pacific health research feasible.
Congratulations to Dr Gary Cheung and Professor Sandie McCarthy.
Dr Gary Cheung
Department of Psychological Medicine, School of Medicine
Although loneliness affects around 10% of older New Zealanders and is associated with detrimental health, there have not been any New Zealand clinical trials on reducing loneliness in this demographic. With $248,814 from the HRC, Dr Cheung will explore the feasibility of recruiting participants and training group facilitators to deliver a psychosocial group treatment, participant adherence and costs for a large multi-site New Zealand study.
Professor Alexandra (Sandie) McCarthy
School of Nursing
After Australian trials indicated the effectivness of the Younger Women's Wellness after Cancer Program (YWWACP), Professor McCarthy is using her $249,144 of funding to test the feasibility of this program in New Zealand. The success of this test could allow for a large-scale study in New Zealand using YWWACP to improve quality of life and reduce treatment-related chronic disease risk factors in women under 50 years previously treated for breast cancer.