Research funding for medical and health research projects
Ten researchers from the Faculty of Medical and Health Sciences have been successful recipients of this year's Programme, Project and Pacific Project funding from Health Research Council.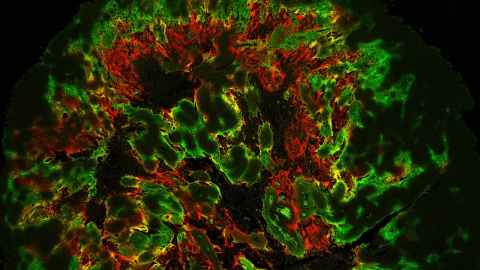 Each year, the Health Research Council offers funding to researchers whose projects have the potential to vastly improve our health system, the health of New Zealanders and our neighbours in the Pacific.  
Programme grants
Programme grants provide support for the long-term development of a health research field by a group of established investigators with an outstanding track record of achievement.
Professor Julian Paton
Department of Physiology, School of Medical Sciences
Despite taking medication for hypertension (high blood pressure), 50 percent of New Zealanders remain hypertensive, with Māori and Pacific populations being disproportionately affected. Professor Paton's research group has discovered that a rice grain-sized sensory organ in the neck called the carotid body causes hypertension if overly sensitive, and will use their $4,928,393 grant to investigate why. Not only will they investigate whether excessive release of the energy molecule adenosine-tri-phosphate (ATP) causes carotid body hyperactivity, they will also explore whether abnormal ATP signalling in the limbs also contributes to hypertension. Their studies will include a first-in-human trial.
Project grants
The following biomedical, public health, clinical and Māori health research projects have received funding from the Health Research Council in the hope that their findings will have a positive impact on New Zealand health.
Professor Steven Dakin
School of Optometry and Vision Science
With an aging and sparsely-distributed population, glaucoma is set to be a costly health problem in New Zealand. Half of all people with glaucoma aren't aware of it, and current diagnosis requires a slow, demanding field test. With $1,184,334 of funding, Professor Steven Dakin will develop a rapid, self-administered test of visual field loss in glaucoma, testing for a reduction of reflexive tracking movements of the eyes.
Professor Nicola Dalbeth
Department of Medicine, School of Medicine
Although gout is caused by high urate levels, not all people with high blood urate levels develop this painful arthritis. With $1,196,151 of funding, Professor Nicola Dalbeth is investigating why in a New Zealand-led, international longitudinal study. Through investigating whether ultrasound detection of urate crystals predicts gout, Dalbeth's research will provide clinically-relevant information about risk factors for gout, and identify potential risk-reduction strategies.
Professor Robert Doughty
Department of Medicine, School of Medicine, and Auckland District Health Board
When the heart is under stress, it releases proteins that act as biomarkers - tell-tale signs. Professor Doughty's study of 2000 New Zealanders with a history of heart attack will assess whether a biomarker guided risk-management approach can reduce the risk of people dying or having another heart attack. The results of this $1,569,636 project will be rapidly implemented into clinical practice.
Associate Professor Michael Hay
Auckland Cancer Society Research Centre, School of Medical Sciences
When it comes to treating cancer with radiotherapy, DNA-dependent protein kinase (DNA-PK) plays a key role in repair of radiation-induced DNA damage. While existing DNA-PK inhibitors improve the tumour cells' sensitivity to radiotherapy, they also cause toxicity in normal cells in the radiation field. With $1,199,999 of funding, Associate Professor Hay's team will test novel, potent and selective inhibitors of DNA-PK, with the long term objective of the clinical translation of a DNA-PK radiosensitiser for head and neck cancer.
Dr Stephen Jamieson
Auckland Cancer Society Research Centre, School of Medical Sciences
Activated under hypoxia (lack of oxygen), evofosfamide is a drug currently under clinical development that will kill only cancer cells, sparing healthy cells. However, not all patients respond to evofosfamide therapy, which is why Dr Jamieson is using his $1,199,967 grant to develop a diagnostic test to predict responsiveness to this drug based on expression of certain genes. His long-term goal is to then develop this test for use on patients with head and neck cancer.
Professor Andrew Jull
School of Nursing
Venous leg ulcers are painful, debilitating, and decrease quality of life — only about one in every two people respond to compression therapy within 12 weeks. New treatments to speed up response are needed. Professor Jull has been granted $1,402,941 to investigate two interventions in one trial. The study will determine whether a programme of leg exercises or dilute hypochlorous acid speed up the healing process for VLU patients already on compression.
Professor Mark McKeage
Department of Pharmacology and Clinical Pharmacology, School of Medical Sciences
New personalised lung cancer treatments have begun to reduce deaths from New Zealand's biggest cancer killer, however these treatments can interact badly with the patients' other medications, resulting in adverse health effects. Professor McKeage has received $1,194,776 to find out which medications are commonly taken alongside this treatment and examine how the two work together.
Dr Kim Mellor
Department of Physiology, School of Medical Sciences
Although diabetes is associated with a specific heart damage, little is known about the nature or treatment of this injury. In this $1,148,222 project, Dr Mellor will investigate the role of abnormal glucose handling in promoting toxic accumulation of glycogen deposits in the heart and identify novel glycogen-targeted treatment strategies to improve heart pump function in diabetes.
Pacific Project grants
Pacific Project grants support high-quality Pacific health research in priority areas that will contribute towards better health outcomes.
Dr Gerhard Sundborn
Department of Pacific Health, School of Population Health
Scabies is known to increase the risk of a number of other commonly experienced childhood diseases, which is why Dr Sundborn is conducting the first survey in over 30 years of scabies prevalence in Auckland children. His $594,346 project will also trial several methods of scabies diagnosis with the aim of improving the diagnostic process, for better treatment and in turn, improved outcomes for health of Māori and Pacific children in particular. A key reason for conducting this study is that there is emerging evidence that shows a very strong association of scabies infestation to acute rheumatic fever and rheumatic heart disease.