What Covid-19 told us about the creative arts
One of the areas hardest hit during lockdown was the creative arts. But it was also where we saw a creative spirit unleashed that could bode well for the future survival of the arts.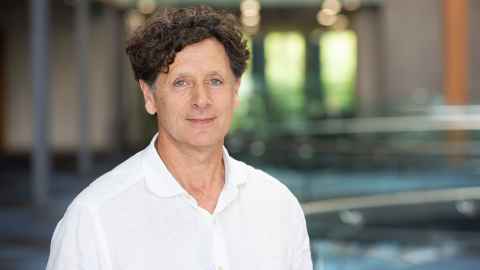 Various sectors important to our way of life have seen the pandemic have a devastating impact. For the creative arts, it's also been a reminder of how art inoculates us against the most difficult times. Galleries, museums and cinemas were closed, concerts and festivals cancelled including the Auckland Arts Festival, the Auckland Writers Festival and, for the first time in its 32-year history, WOW (World of Wearable Art).
The social, psychological and economic cost on the professional creative arts sector has yet to be revealed, and safe to say it won't be pretty. Yet history shows us that art has a way of responding to adversity following war, economic depression and pandemics. We turn to science to develop a vaccine to protect us from the virus, but to art as an emotional and social antidote.
The creative arts sector rose to the occasion in, well, the most creative ways. Galleries offered virtual tours of their collections; museums invited people to contribute to and curate online exhibitions; theatrical, dance and orchestral performances were streamed online as was the New Zealand International Film Festival and the Auckland Art Fair. Professor Paula Morris (Faculty of Arts) hosted an online version of the Auckland Writers Festival in May, and the Ockham Book Awards were livestreamed.
What was also remarkable, says Associate Professor Ralph Buck, head of the Dance Studies Programme, was the way being locked down unleashed a creative spirit in us.
"I've never seen so much creativity in the public media," he says, pointing to stories on TV news, radio and social media platforms such as YouTube and TikTok. "Skits of fathers dancing with their daughters, or creating works using materials found around the house."
This was partly the result of parents being obliged to find new ways to keep the kids busy and upbeat. "Children are big on play, which in turn encourages parents to relax a bit and let their imaginations go for it."
Associate Professor Peter Shand, head of Elam School of Fine Arts, also points to unexpected expressions of creativity. These included examples of art-making that people shared with an unknown public. "So it was a real shift in what it is that creative endeavour can achieve, and what we might expect for ourselves after lockdown. The arts have always been important to us, but Covid-19 brought that back into focus.
"But if you're talking about people going to formal institutions, such as the symphony orchestra or art galleries, Covid-19 was terrible for the arts, because they were all closed."
There will be ongoing concerns about public gatherings, and we may need to revise how we participate in the creative arts, but Peter believes online viewing, a novelty in lockdown, is unlikely to replace the bricks-and-mortar art gallery.
"Looking at an artwork online can never replicate the experience of walking around a sculpture or standing in front of a painting. Looking at artworks is never just about looking."
There is good reason to believe that having turned to the creative arts in a time of crisis, we have been reminded of their importance, which will reinvigorate our participation, making us keener to head to galleries, festivals, ballet and the like.
"It won't happen for a while but it will happen," says Ralph. "I'm going to predict that people are going to go to them more than ever. During the Great Depression, cinemas and theatres collapsed and everyone said, 'there goes Broadway', but straight after the Depression, attendance in cinemas and theatre skyrocketed. People wanted to enjoy the arts in a collective manner."

I'm going to predict that people are going to go to galleries, festivals and the like more than ever. 
The craving for the collective experience was exemplified in One World: Together at Home, the eight-hour live-streamed benefit concert. On a smaller scale, local musicians including Neil Finn, Dave Dobbyn and Tiki Taane, put on free online concerts through telcos Spark and Vodafone.
Covid-19 also prompted budding musicians to share their music online at a time when viewers had time to try something new. Student Miles Boermans is in his first year of a Bachelor of Music in Jazz Performance at the University of Auckland. During Lockdown Level 4, he loaded a performance a day on Vimeo, in what he called The Lockdown Sessions. Miles' dad Folko Boermans is Creative Director in the University's Media Productions unit so helped showcase his son's talent.
Possible benefits
Dr Marie Ross, lecturer at the School of Music and specialist in historical clarinet and early music, has used an online platform for six years. Her podcast series Fidelio, set up in 2014, features interviews with different kinds of artists from a range of backgrounds.

"It's something that followed me from my full-time freelance life in Europe to my life now."

She says harnessing contemporary technologies is crucial for any musician in the 21st century.
"These platforms existed before Covid-19, but I think it has highlighted to musicians just how valuable they are to connect with a wider audience and other musicians around the world."

I hope there might be a new appreciation for the true sound of a live performance.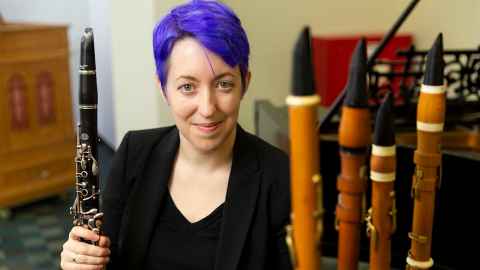 She's also optimistic that the lockdown may have reminded us of the pleasures and joys of the shared live experience, too.
"From a musician's point of view it's really difficult to play to nobody from your lounge, and from an audience point of view, digital video is never going to sound anything like listening to a live performance.
"I hope there might be a new appreciation for the true sound of a live performance, for the live interaction between musicians, and between the audience and performers – as well as the energy generated in a live performance."
The creative arts have helped us articulate what is unique about these times, when we didn't have the words for them. "I've never danced so much with my children than I have during lockdown," says Sarah Foster-Sproull, senior lecturer in Dance Studies, choreographer and Artistic Director of Foster Group Dance.
"However, when we move out of lockdown, artists in Aotearoa will need resilient, sustainable and meaningful financial support. Some artist friends I've spoken to are concerned that the Covid-19 pandemic will impact the arts in Aotearoa forever. It will, and it already has. But we, as a country, now have the unprecedented opportunity to rebuild our arts community in ways that more meaningfully represent us.
"We can all go and think about that, as we watch What We Do in the Shadows, while reading Eleanor Catton's The Luminaries and dancing wildly to Aldous Harding."
– Margo White
This is part two of a three-part Ingenio cover story, Grasping challenges: a land of opportunity in a Covid-19 world.

Read Part One of the story: The Economy
Read Part Three of the story: The Media
Email: ingenio@auckland.ac.nz