The business of making business greener
Geography alumna Rachel Brown has been a leader in sustainable business for almost two decades.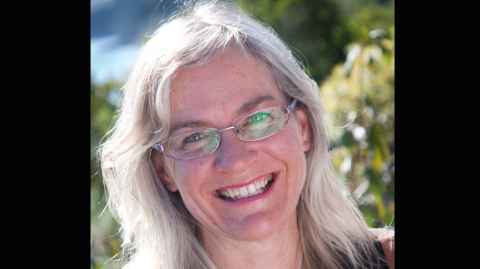 " Our purpose is to
empower business
so that people and
nature prosper
and we focus on
climate action,
regenerating
water (or nature),
and moving to a
circular economy."
AS THE CEO and founder of the Sustainable Business Network, Rachel has been a force in sustainable business for nearly twenty years and was awarded the New Zealand Order of Merit in 2018 for her achievements in this area.
Having completed her Bachelor of Science majoring in Geography in 1991, Rachel says, "I have always been really interested in systems and how one action impacts on another. I think that is the magic of Geography – connecting humans to nature. It involves land use, pollution, climate change and much more."
A major inspiration for her chosen work was the late Jeanette Fitzsimons (former co-leader of the Green Party) who ran the environmental studies course at the University during Rachel's time there. "She introduced us to global thinkers, she challenged us and she introduced a values-led style of thinking. She was a phenomenon and certainly a highlight for me."
What is the Sustainable Business Network all about?
The SBN is now the largest and longest running network of organisations working on sustainability. Our purpose is to empower business so that people and nature prosper and we focus on climate action, regenerating water (or nature), and moving to a circular economy. Most importantly we act, we build capability within organisations and broker business to build a more sustainable supply chain.
What drove you to create it?
SBN has been a lifetime in the making. After my studies I travelled the world seeing pollution and levels of poverty that shocked me to the core. I recognised that business was where the power, the speed and the biggest opportunity for positive impact might be. In the late 1990s, there was an emerging network of businesses focusing on issues such as organics, green buildings and renewable energy, but it was disconnected and small in number. So we set up the Sustainable Business Network in 2002 to bring these like-minded people and organisations together to see if we could reframe the role of business in society.
How has the general attitude of companies towards being sustainable changed?
Attitudes have changed phenomenally over the years. Twenty years ago businesses were donating to good causes and talking about good corporate social responsibility (so they had a licence to operate). Today the pioneers are creating fabulous new purposeled businesses and thinking about the role they play in moving their sectors to become more regenerative and fairer for people by being redistributive.
What is the biggest sustainability problem for New Zealand right now?
Our disconnection with each other (many of us live in social bubbles with little appreciation of the diversity within our own country) and particularly the disconnect with nature.
What has been the highlight of your career so far?
Probably being a part of 24 Hours of Reality with Al Gore in 2012. At that time I represented New Zealand in a 24 hour marathon on climate change. It was completely out of my comfort zone but was extremely good for my own confidence to be a part of that global action.
How did you feel when you were awarded the New Zealand Order of Merit?
I honestly was shocked by the nomination! But then I recognised that an award like this might open doors and give our network more of a hearing and therefore more opportunity to influence. So I accepted the ONZM and feel very honoured to have it. It has made a difference to how we are seen and listened to here in Aotearoa. I still have no idea who nominated me for this so if you are reading this, thank you!
What motivates you to make a difference in the world?
My parents were both science teachers, environmental and social activists, who always pushed us to learn and to be curious. They brought me and my siblings up to look out for the 'underdog', for the voiceless, for the environment. With that in my bones I really always wanted to do something that was about equity and restoring nature.
Finally, tell us something about yourself that we can't learn by Googling you!
In my spare time I am an avid maker, doer and fixer of things. I do this because I treasure 'stuff and I spend time altering/fixing things so they don't become waste!