So hard to know when volcanoes will blow
Opinion: Professor Jan Lindsay says the tragic Whakaari volcanic eruption highlights the issues around how scientists can best communicate risk and hazard.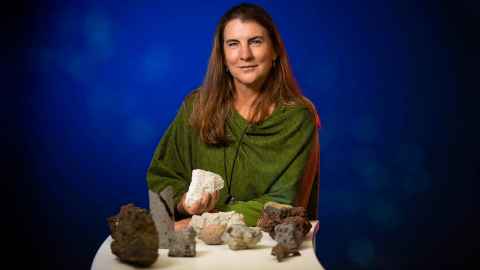 Which event do you think is more likely to occur? An event with a one in five chance of occurring, or one with a 20 percent probability of occurring?
If you had to pause and think, you're not alone. Probabilities and likelihoods are hard, even for experts. With more time to reflect, you might assume that people would perceive the likelihood of those two events occurring as being the same. Many people don't. Some studies have shown that even experts in a field interpret likelihoods more accurately when they are presented as natural frequencies (one in five) rather than probabilities (20 percent).
Furthermore, research led by my colleague Dr Mary Anne Clive has shown that when the likelihood of a hazard is presented as a natural frequency, people often perceive the hazard to be greater than when it is presented as a percentage. Who knew!
Whether it be choice of words or design elements of maps and graphs, there is an endless array of communication possibilities that need to be carefully considered for effective communication of data. It will come as no surprise to communication experts, designers and psychologists that the way hazard and risk information is communicated can influence how people perceive and respond to that hazard and risk, but it was a real revelation to me as an early-career volcanologist.
One of the first major projects I worked on was to create a suite of volcanic hazard maps. I picked the base map, hazard content, and colour scheme that I thought would work best, based on my own intuition, experience and judgement. I proudly handed over my maps to emergency management officials and promptly moved on to my next project. Shortly after, publications started to emerge in the literature based on interviews with people living and working on volcanoes, which stressed the importance of considering the audience before creating volcanic hazard communication products such as maps. The revelation that my maps may have fulfilled my audiences' needs much better if I had consulted with them has informed the approach of much of my subsequent research.

Communicating hazard and risk effectively is not easy. We have all experienced this during the Covid-19 pandemic, watching the leaders of some of the world's most powerful nations struggling to get a clear message across. I am sure I am not the only one who has friends and colleagues in the US who are exasperated by some of the conflicting messages around Covid-19, or in the UK who are perplexed by the complexity of their alert level system and who still are not quite sure what actions are tied to which alert level. I am certainly appreciative of the clear and concise communication that our leaders and science communicators in Aotearoa New Zealand have provided around our alert levels and actions. Good communication during a crisis is vital: poor communication can have disastrous effects.
This is a nervous time for New Zealand volcanologists, given that GNS Science is one of the parties facing charges over Whakaari.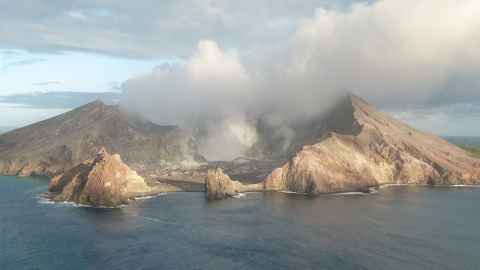 As I write this, 13 parties are facing charges from WorkSafe over alleged health and safety breaches during the time leading up to the December 2019 eruption of Whakaari White Island. The court case, originally set for March but since adjourned until June, will undoubtedly include discussions of whether risk was adequately communicated.
This is a nervous time for New Zealand volcanologists, given that GNS Science is one of the parties facing charges. I, for one, do not want the fear of litigation or other legal repercussions to quell the genuine attempts by our volcano scientists to communicate our best understanding of hazard and risk for a particular volcano. However, the trial is also a welcome opportunity to reflect on the importance of effective communication.
I'm reminded of 'the L'Aquila trial' in which six Italian scientists and one government official were prosecuted following the magnitude 6.3 earthquake in L'Aquila in 2009, which killed more than 300 people. The experts were prosecuted on manslaughter charges for having allegedly underestimated and poorly communicated the risk in the lead-up to the earthquake, thus falsely reassuring the people of L'Aquila.
In the seven-year legal process that ensued, the accused were found guilty of manslaughter and sentenced to six years prison. Following appeals, they were all eventually acquitted. Much has been written about the L'Aquila trial, particularly in the context of the difficulty in communicating probabilistic hazard and risk, and also in terms of the roles and responsibilities of government and university scientists, such as volcanologists and seismologists.
I suspect these types of discussion will resurface with the Whakaari trial. Indeed we should be having these difficult discussions and we should also continue to support research exploring how to communicate risk effectively, and to modify our practice accordingly, based on insights obtained. Striving for effective communication of hazard and risk is an ever-evolving but critically important endeavour.
The views in this article reflect personal opinion and are not necessarily those of the University of Auckland.
Professor Jan Lindsay of the School of Environment is Associate Dean (Research) in the Faculty of Science.

Her inaugural lecture 'Insights into volcanic risk from Auckland to the Antilles, Andes and Arabia' is on 25 March at 6.30pm in Building 303, Physics Lecture Theatre 1.
This article first appeared in the March 2021 edition of UniNews.