'Indigenise' universities so Māori can be Māori
Opinion: Pro Vice-Chancellor Māori Te Kawehau Hoskins writes on the challenge for universities to 'indigenise' in order to be relevant for contemporary Māori agendas.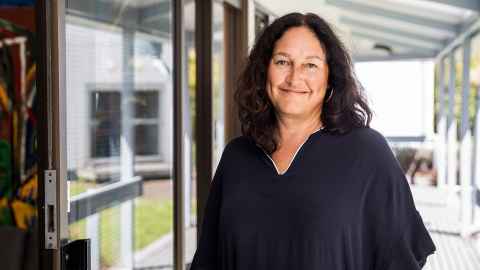 Our people have always valued higher learning and operated sophisticated systems of formal learning prior to, and beyond contact with the outside world. Māori were keenly interested in new knowledge and innovation offered by the wider world to supplement Māori knowledge and ways of interaction in order to be successful strategists in a fast-changing world.
In the north, our people invited teachers to establish the first school in Aotearoa in August, 1816, 24 years before Te Tiriti at Rangihoua in the Bay of Islands. We saw the value of schooling and encouraged education by providing resources and land and embracing the value of the English language.
Māori communities complained bitterly when the Native school system tried to deny our children 'higher learning' opportunities in favour of industrial training. We wanted the best of what these institutions could offer to augment and improve Māori lives; to broaden existing knowledge and extend, not diminish, Māori worlds.
Clearly the Pākehā colonial agenda was not always the same as the Māori one, and it brought devastating and ongoing effects felt to this day. But, as it always has, the Māori narrative continues. How do universities demonstrate relevance for contemporary Māori agendas? Certainly in the context of wānanga, and a plethora of iwi and hapū driven cultural, educational and knowledge development projects, there are many more indigenous-friendly options for study and for research partnerships.
In communities and marae and iwi, pūkenga, mātanga and tohunga continue. Māori knowledge is produced in Māori worlds and through relationships between people and places and these remain crucial settings for preserving, encouraging and growing mātauranga ā whenua, ā iwi, ā Māori - as central to Mana Māori Motuhake.
Māori continue to see universities as places where certain skills and knowledge can be accessed for the benefit of our people. And mātanga and pūkenga are working in the universities and wānanga (though not in enough numbers) too. Māori are not too fussy about the institution, if it's capable of properly partnering with iwi and communities in support of Māori worlds.
What does it take to become a sought-after partner, to be capable of partnering, of being responsive to Māori and iwi interests both within and outside the university? To be a sought-after and trusted partner, the universities have to learn and act on a process of indigenisation. This is something that can be hard to define. But when it is missing, plain to see.
There has been a debate in social media about calls for mātauranga and tikanga to be taught in law schools. Many commenters expressed anxiety about this. They feared the decontextualised packaging and commodification of Māori knowledge by universities. They saw institutions producing graduates clutching their degrees as experts in Mātauranga Māori.
Indigenising the university does not mean that. It does mean building respect for the values of Māori knowledge in a university's strategic plan, underpinned by an enduring indigenous framework to constantly challenge the university to develop its identity in relation to place, to local communities, to iwi. A university or any institution must know and acknowledge its own history, and to understand itself as part of a whakapapa of relations – the good, the bad and the ugly.
Indigensing our universities is at heart about recognition that all of us at the universities are woven into a particular set of relations in the 'here', and that the 'here' existed well before us, and that there are obligations and responsibilities to those relationships that must be attended to if engagement for mutual benefit is to be possible.
That is an indigenous way of seeing and being in the world. Indigenising the university is also about creating an environment where Māori can be Māori, much greater numbers of Māori in the university, and the appropriate relationship with, and treatment of Mātauranga Māori.
At the investiture of Sir Justice Joe Williams, Charlie Tawhiao, the chair of Ngāi Te Rangi, one of the Tauranga Moana iwi spoke. He said there are only two questions which need to be answered for productive relations to possible between anyone: "Who are we? And why do we matter to each other?" If in any engagement, we can answer those questions, we will be headed in the right direction for enduring and mutually beneficial relations.
Associate Professor Te Kawehau Hoskins is the newly appointed Ihonuku | Pro Vice-Chancellor (Māori) at the University of Auckland.
This article reflects the opinion of the author and not necessarily the views of the University of Auckland.
Used with permission from Universities must 'indigenise' to meet Māori agendas 12 June 2021.
Media queries
Alison Sims | Research Communications Editor
DDI 09 923 4953
Mob 021 249 0089
Email alison.sims@auckland.ac.nz