Mark Beehre: doctor turned artist documents lives of gay men
Mark Beehre's book profiles the lives of gay men living in a time when homosexuality is legal. It follows on from his book on gay men who lived in a time when it wasn't.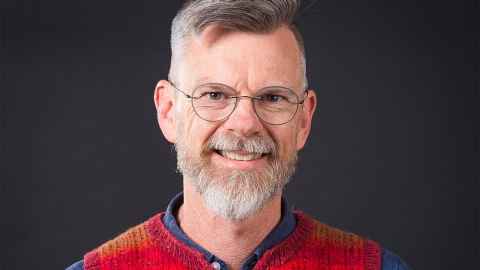 It was a chance encounter a decade ago with the late, great art historian Professor Jonathan Mane-Wheoki that led physician-turned-photographer Mark Beehre to the Elam School of Fine Arts to undertake the project he'd been "percolating" for quite some time: an exploration of the lives of gay men born since the Homosexual Law Reform Act 1986.

"Having encouragement from someone with such mana was a huge validation," says Mark, of Jonathan, who was then Head of Elam.

Mark, who graduated with a Bachelor of Medicine in 1990, put his impostor's syndrome aside, and enrolled to do a master of fine arts, graduating in 2014. His subsequent creative work is now published as A Queer Existence, The Lives of Young Gay Men in Aotearoa New Zealand. It features compelling photographs and interviews with gay men who never had to live in New Zealand when homosexuality was illegal.

The book features in-depth conversations with mostly Pākehā but also Māori, Samoan, Burmese and Filipino subjects who've mostly (not always) gone to university. Family, sexual experiences, AIDS – everything is discussed.
It is also a useful snapshot of queer male self-definition of identity and sexuality across a decade (most interviews were conducted from 2013-2016). As Mark puts it, his interviewees are "extraordinarily candid … baring something that's almost sacred".

Earning trust in such conversations is part of Mark's work, both as documenter and doctor. Today, he is also an independent non-clinical supervisor for medical professionals.
The key experience of so many gay men, pre-law reform was you had to hide part of yourself in many, many situations.
Informed by the art theory research that Mark undertook alongside his creative work, the photos in A Queer Existence are not an attempt to reveal the subjects' 'essential selves' – the concept of an 'essential self' is questioned in these fluid times. Instead, we receive the impression the subject is holding our gaze across the page, making us feel connected: as if each young man is sitting in serious one-on-one conversation with each of us, just as they had been with Mark.

It's easy to see why Jonathan was keen. Mark had already produced Men Alone – Men Together, documenting the lives and relationships of 45 gay men of a slightly older generation, out of his earlier study at Elam.
Comparing the two cohorts is illuminating. While overt or implied homophobia as well as invisibility and hetero-norms still have a big impact, in A Queer Existence, people have the confidence to identify themselves as gay or queer earlier in life than their predecessors did – at university or even in high school – and they're pursuing relationships earlier, at similar ages to their classmates.

"They're also not having to live lives of dissembling, or concealing parts of themselves," says Mark. "That was the key experience of so many gay men, pre-law reform. You had to hide part of yourself in many, many situations."

The stress of pretending, and the fear of being found out, was never-ending.

Gay himself, Mark had a religious upbringing in Auckland that offered him "a faith or spirituality that was very meaningful", combined with "a set of beliefs, dogmas and constraints imposed by the church that ultimately became damaging. It meant I didn't live my life the way I would have liked to until much later."

Mark had been a doctor for several years when he enrolled in a fine arts undergraduate degree at Elam in 2001, to pursue his love of photography. Although a "mature" student, he "didn't feel old".
He says developing A Queer Existence within the structure of a postgraduate degree was useful.
"I've always enjoyed academic study: reading, thinking, the academic process. And I like getting feedback and direction, and sometimes lecturers would suggest things I hadn't thought of.

"I was doing something exciting and new, immersed in that environment where people were exploring their own creative process and work."
Story by Janet McAllister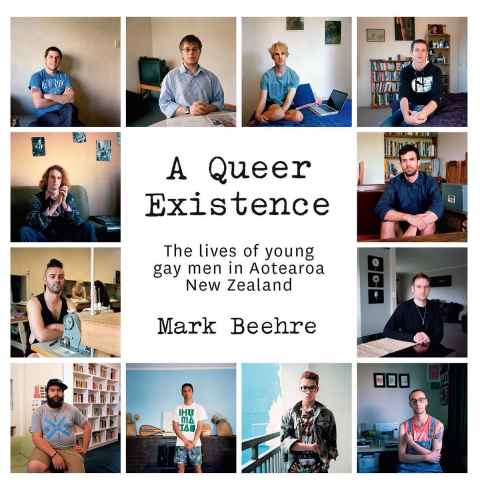 A Queer Existence, The Lives of Young Gay Men in Aotearoa New Zealand, Massey University Press, $45
This article first appeared in the Spring 2021 edition of Ingenio magazine.