Paving the way to a greener commute
Environmental Science alumnus Cody Lim enjoys knowing that his work makes a difference in people's lives.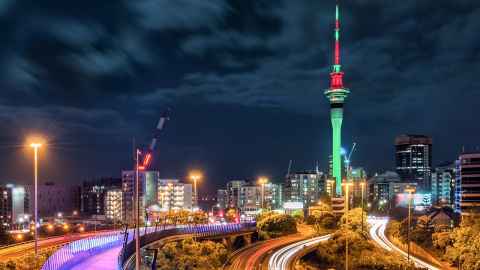 Originally from Singapore, Cody Lim's Master of Environmental Science studies have led him to be a Community Transport Team Leader at Auckland Transport.
"Being in a new country, I was curious about everything and was open to exploring and learning about Auckland and the University. I did not know anyone when I first came here, so I was motivated to network and gain work experience in any way that I could."
His interest in geography and environmental science began in high school and he pursued this interest by studying Geography during his undergraduate years.
"It started off with being fascinated by the formation and beauty of natural landscapes, but I was exposed to a wide range of topics within the field and learnt more about the impacts that humans have on the natural environment," says Cody.
"After I graduated, I dabbled in roles related to the environment such as park planning and promoting sustainable living through community engagement programmes in an attempt to play a part in the environmental sector."
But his interest to learn more about the relationships between human and physical environments resulted in undertaking his Master's studies at Auckland.
During his studies, Cody received an International Student Excellence Scholarship, a Faculty of Science Sustainability Network Research Award, and the Norman Thom Award to support his environment-related postgraduate research.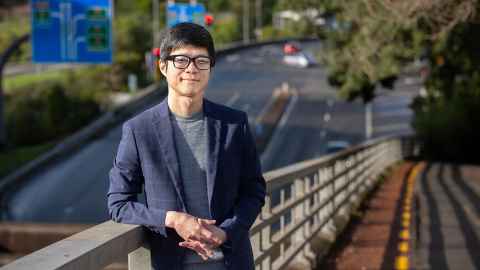 These programmes aim to increase sustainable commuting and instil road safety awareness.
In what way did the scholarship and awards help your studies? 
"Receiving the University scholarships and awards made me feel that my work was recognised and valued. It motivated me to put in even more effort to do better, knowing that I was contributing to other ongoing research and building up knowledge in the field that I was working on."
What does your work at Auckland Transport involve?
"In my role at Auckland Transport, I lead and support teams to develop and deliver travel behaviour change programmes. These programmes aim to increase sustainable commuting and instil road safety awareness through engagement and partnerships with schools, communities, and internal stakeholders."
What programmes are you working on at the moment?
"We run engagement programmes in schools that promote active modes such as walking and cycling. Some of our programmes include promoting and facilitating the setup of walking school buses, teaching cycling safety and skills to students, and classroom lessons on the environmental impact of vehicle emissions."
What has been the highlight of your career so far?
"The people. The people in my team are super passionate about what they do. They care about what they are doing, the safety and wellbeing of students, and the environment."
Sustainability Research Award
The Sustainability Research Awards were set up to boost the profile of sustainability and improve sustainable practices at the University. Each year, the Faculty of Science Sustainability Network grants ten awards of up to $2,000 each to eligible science students. The awards support students with their living costs whilst they are involved in research projects related to either sustainability at the University or a broader sustainability issue. science.auckland.ac.nz/sustainability-research-awards
Where do you see your career heading?
"I am still quite new to the team and organisation, so my goal is to learn as much as I can about what we do, especially being new to the country and city too. After that, I hope to contribute to environmental sustainability at a more strategic level. In the future, I could take all that I learn here back home to Singapore if I ever move back."
What kind of impact do you hope your work will have?
"I hope that my work will help increase the awareness on environmental sustainability, encourage people to play a part in their daily lives through small ways to help combat climate change, and even inspire people to become champions for us to spread the message and facilitate these conversations and activities in their communities."
Finally, tell us something about yourself that we can't learn by Googling you!
"My fascination in natural landscapes has brought me to visit places like Greenland and Faroe Islands – these places were extremely beautiful and I absolutely loved it!"