Richard Pamatatau: Dogs leave indelible heartprints
Opinion: Alumnus Richard Pamatatau reflects on the impact of dogs as pets in people's lives.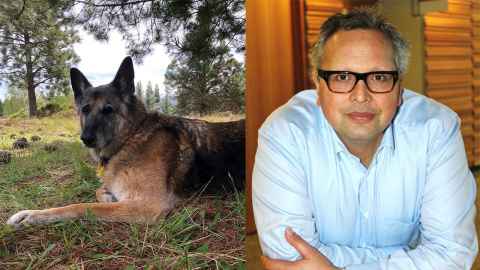 At any time on any day, someone, somewhere is connecting with a dog or saying goodbye. Their dog, a partner's dog, the family dog, a stray, a pedigree from a registered breeder, a rescue from the streets or puppy mill, or one from someone who had to let the pooch go.

There is nothing exceptional in any of these situations; dogs are part of the everyday for many, in the same way, conceptually, that cats are for cat people.

Our relationship with dogs and the conversations, emotions and connections they spawn are deep seated; whether it is mythology about wolves hanging out with our earliest ancestors for heat from the fire and food scraps, or small dogs bred to warm the laps of wealthy aristocratic women, or hounds bred for chasing game. 'Do you even hunt' might have been an early version of the meme 'do you even lift' attached to gym culture and reforming the body.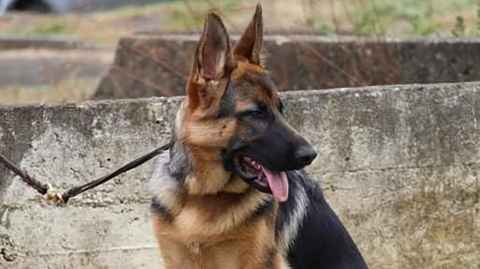 Dogs are ubiquitous across popular media.
Take film. The giant American review aggregation website Rotten Tomatoes proposes there are at least 67 dog films of note: Lassie Come Home (1943), the tale of a boy and his dog that catapulted the rough collie to popularity; Disney's classic Old Yeller (1957), a coming-of-age tale anchored by the bond between humans and fur friends; Scooby-Doo on Zombie Island (1998), a dog meets creepy things in Louisiana; I Am Legend (2007), a German shepherd in a post-viral world; Marley & Me (2008), a mix of humour and heartbreak; A Dog's Purpose (2017), adapted from a novel dealing with grief, dysfunction, loyalty and reincarnation; and Dog (2022), where two army rangers, man and dog, race across the US to make it to a funeral.

Dogs have also been pictured. Franciso Goya's The Dog is both enigmatic and sad; there's Rembrandt's The Night Watch, where the dog peers from the gloom; Sir Edwin Landseer's A Jack in Office where a Jack Russell guards food; Edvard Munch's Head of a Dog, perhaps a meditation on grief; through to David Hockney's bright and breezy images of his dachshunds, William Wegman's at times oddball Weimaraner photographs, the late Queen Elizabeth II's many corgis and the Instagram and Twitter images of United States President Joe Biden's German shepherds.

Then there are dog books, too many to name except for two that have informed this column. The first is the poet Mark Doty's memoir Dog Years in which he details bringing home Beau, a large in-need-of-care golden retriever, as a companion for his dying partner. Along with Arden, their black retriever, the dogs are lights in a dark time of his life.

The other is Madeleine Pickup's 1973 book All About the German Shepherd Dog in which she writes that an Aga stove is perfect to make semolina for a puppy.
As news of Esther's death moved through the neighbourhood, flowers arrived. We took her ashes with us when visiting family the following week in the South Island.
We turned to both when our German shepherd Esther was euthanised after she woke one morning and could no longer stand unaided. Our vet had prepared us for the moment for more than a year and, after a text message, was with us in 20 minutes.

As news of Esther's death moved through the neighbourhood, flowers arrived. We took her ashes with us when visiting family the following week in the South Island.

A neighbour asked what we did with the ashes while on holiday and was relieved to learn they travelled with us. She said she would be happy to mind them any time and would put them in the basket in her home which contains the remains of her six dogs, and fragments of tail hair from her many horses.

A colleague recently lost a dog, and we are planting a tree for her.

And yes, we bought an Aga because we ordered a puppy and wanted to make semolina, though sadly the supply chain has meant delays and puppy Margaux is now just shy of a year.

Moreover, the dogs in each of our lives leave indelible footprints.

My best friend wrote, "Esther would say I came with you as far as I could and loved every moment but now you must continue without me but with me in your heart."
Richard Pamatatau is a poet and former journalist who teaches Creative Writing and Intercultural Competence at AUT. He has a Master of Creative Writing with first-class honours from the University of Auckland.
This is the guest columnist piece from the University of Auckland's alumni and friends publication Ingenio, Spring 2022 issue. 
To republish, contact ingenio@auckland.ac.nz