University staff and alumni recognised in 2023 New Year Honours
From the best-known public health official in the land, to the out-of-sight heroes of communities, the 2023 New Year Honours acknowledged University of Auckland staff and alumni.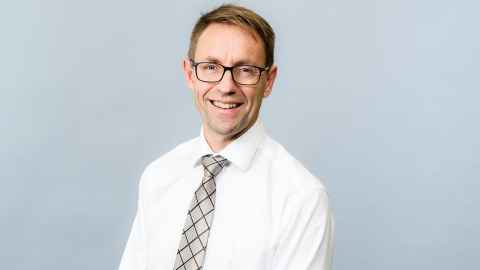 Five Waipapa Taumata Rau, University of Auckland staff along with numerous alumni, were recognised in the 2023 New Year Honours. 
Capping off a big past month for Dr Ashley Bloomfield was being made a Knight Companion of the New Zealand Order of Merit for services to public health.

It was recently announced that Dr Bloomfield, an alumnus of the University, will join its staff on 31 January. He was the Director-General of Health from 2018 until 2022 and led the health sector and successful management of the government's public health response in New Zealand to the Covid-19 pandemic.

He drove and implemented major policy decisions that underpinned New Zealand's response to the pandemic. Early on, he began providing regular press conference updates to inform the public about the virus, becoming the public face of the Ministry of Health and government's response to Covid-19. His clear and calm communication and establishment of a number of initiatives to protect New Zealanders against the virus has positioned him as New Zealand's most well-known and highly respected public servant during the pandemic.

Dr Bloomfield will become a professor in the School of Population Health, and will lead the new Public Policy Impact Institute as its inaugural chair.
OTHER STAFF HONOURED
Companion of the New Zealand Order of Merit
Professor Helen Danesh-Meyer (Faculty of Medical and Health Sciences)
For services to ophthalmology

Professor Danesh-Meyer works in the Department of Ophthalmology. She holds academic positions as the Sir William and Lady Stevenson Professor of Ophthalmology and is an honorary professor in the Department of Surgery, Royal Melbourne Hospital. She is registered as a glaucoma, neuro-ophthalmology and cataract surgeon. She is the chair and co-founder of Glaucoma New Zealand, founded in 2003, the official advocacy organisation for patients with glaucoma. Her research has yielded key insights into the causes and improved management of glaucoma and other leading causes of blindness. She has served as the chair of Women in Ophthalmology for the Royal Australian and New Zealand College of Ophthalmologists, introducing innovative polices that have reduced inequities and promoted diversity and inclusion in clinical and scientific training. 
Officer of the New Zealand Order of Merit
Dr Natalie Gauld (Faculty of Medical and Health Sciences)
For services to pharmacy and health

Dr Natalie Gauld successfully applied to the Medicines Classification Committee to allow pharmacists to provide certain medicines without prescription, including multiple vaccinations, melatonin for insomnia, selected oral contraceptives, and adapalene for acne. This reclassification work is world-leading and award-winning.
She was the principal investigator on various pharmacy service studies, including a three-year research project involving funded pertussis and influenza vaccines in pregnancy, and a pilot of hepatitis C screening. She has supported pharmacists to safely supply reclassified medicines with education and collaboratively developed screening tools. She co-developed and implemented a Hepatitis C pharmacy 'Test and Treat' programme across 64 community pharmacies. She also co-developed a unique pharmacy service administering routine antenatal anti-D prophylaxis to rhesus-negative pregnant women on a Lead Maternity Carer prescription.
Dr Gauld served as a member of the Medicines Classification Committee from 2004 to 2009, the national executive of the Pharmaceutical Society of New Zealand for eight years, and the Pharmaceutical Society's Auckland branch committee for ten years, including as president from 2005 to 2007.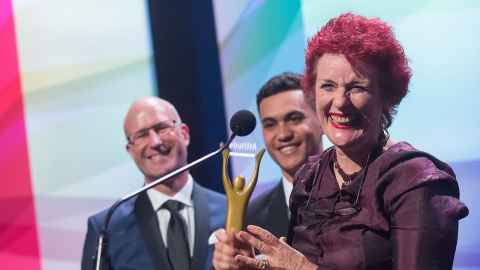 Members of the New Zealand Order of Merit
Debra Lampshire (Faculty of Medical and Health Sciences)
For services to mental health

Debra Lampshire has been a strong supporter of those accessing and working within community mental health services, progressing the development of psychosocial and patient-centred treatment. She has used her own experience of mental illness to support people in Aotearoa New Zealand living with psychosis, beginning as a consumer consultant with the Auckland District Health Board in the 1990s and presently as a Professional Teaching Fellow and experienced-based expert at the University.
Through her community engagement, teaching, academic publications and speaking engagements, she has worked to destigmatise those living with mental illness. She has raised awareness of her community and brought hope to those struggling by sharing her story, including in documentaries such as I Am Debra and Daniel, Debra, Leslie, and You?. Since 2005 she has represented New Zealand on the International Society for Psychological and Social Approaches to Psychosis, and been a member of its executive committee since 2011.
Professor Christine Rubie-Davies (Faculty of Education and Social Work) 
For services to education

Professor Christine Rubie-Davies is an education academic whose work has focused on closing the achievement gap for all children. For the past 25 years she has been an educator, leader, researcher and mentor in the Faculty of Education and Social Work.
She proposed high expectation teaching theory and developed the educational programme High Expectation Remarkable Outcomes, which encourages teachers to have high expectations of their students and shows them how to communicate such expectations to their students. This programme is now offered in New Zealand, Australia, Canada, the United Kingdom and the Netherlands. A similar programme exists for school leaders entitled 'Leaders Influencing Teachers' High Expectations. Her work has had a particular impact on the achievement, self-belief and engagement of Māori and Pacific students.
She is the recipient of National Teaching Excellence Awards at both primary and tertiary fields, a Royal Society Te Aparangi Marsden Award, the University of Auckland's 2018 Research Excellence Medal and the 2022 Research Impact Award. In 2019 Professor Rubie-Davies was elected a Fellow of the American Psychological Association.
ALUMNI HONOURED

Knight Companion of the New Zealand Order of Merit
Dr Haare Mahanga Te Wehinga Williams (BA, MNZM)
For services to Māori, literature and education

Dr Haare Williams was appointed a Member of the New Zealand Order of Merit in 2018 for his services to Māori, the arts and education. He has been dean of Māori education and Māori adviser to the chief executive at Unitec. He has used storytelling and Māori traditions of oral literature to explore narratives of journeys, failures, triumphs, losses and gains embodied in whakapapa. Inspired by his love of language, he published his first book Words of a Kaumātua in 2019, touching on his childhood and issues stemming from inequality in New Zealand. The book won the te reo Māori category of the 2020 Society of Authors' Heritage Book Awards.
He was a pioneer in Māori broadcasting as the general manager of Aotearoa Radio and established a joint venture with the South Seas Film and Television School to train te reo speakers as producers and operators in film and television. He co-founded the New Zealand Māori Artists and Writers Association, later Ngā Puna Waihanga, and was the inaugural president for nine years. He is kaumatua of the Kotahi Rau Pukapuka initiative launched in 2019, which aims to produce 100 great books in te reo Māori. Dr Williams has been Amorangi at the Auckland War Memorial Museum, has worked closely with iwi claimant communities and was a cultural adviser for mayors of Auckland.
Companions of the New Zealand Order of Merit
Kaa Williams (MEd) and Tawhiri R Williams, MNZM (MEd)
For services to Māori and education

Kaa Williams (Ngāti Tuhoe, Ngāti Maniapoto, Ngāti Manawa, Ngāti Haka-Patuheuheu) and husband Tawhiri Williams (Te Aupouri, Ngāti Maniapoto, Ngāti Mahuta, Whakatohea, Ngaitai Ki Torere, Te Whanau Ā Apanui, Ngāti Tuhoe) established the private learning institution Te Wānanga Takiua o ngā Kura Kaupapa Māori o Aotearoa in 2000. The couple have supported te reo Māori revitalisation at all levels, setting learning standards that have impacted broadly across government, strengthening paepae and general oratory skills, as well as in private businesses, and community practice. Their one-year total immersion Rumaki Reo course running since 2010 has increased the number of qualified te reo Māori teachers. Agencies such as the New Zealand Police and Customs Service have committed to funding their staff to attend these courses annually. The couple established the Judge Karina Williams Scholarship in 2013 in memory of their late daughter. The scholarship is offered annually to aspiring Māori lawyers and, to date, ten recipients have gone on to success in their chosen fields. They have also engaged with senior members of the judiciary through an evening learning facility for Māori language fluency and tikanga. Both have also been senior judges of Te Matatini performing arts at the Auckland regional level.
Officers of the New Zealand Order of Merit
Brian Donnelly (Dip UrbVal)
For services to social housing

Brian Donnelly was executive director of the inaugural New Zealand Housing Foundation from its establishment in 2002 to 2019. He guided trustees to focus on delivering real housing outcomes, empowering communities and creating innovative affordable housing solutions while acknowledging Te Tiriti o Waitangi. He was primarily responsible for bringing into New Zealand a working model of shared ownership housing, which has been replicated by other organisations nationally and on which recent government shared-housing schemes have been based. He has overseen the foundation's growth in net assets from a few hundred thousand dollars in 2002 to more than $70 million. His partnering with others has resulted in many successful products and services now widely adopted by national community housing providers. He has been a director of BRANZ, a Trustee of Queenstown Lakes Community Housing Trust, chair of the Wilson Home for housing those with disabilities, and inaugural chair of the Tamaki Regeneration Company, focused on redevelopment in the Glen Innes community. He has also been involved with rugby administration on Auckland's North Shore and with the New Zealand Rugby Union.

Dr Apisalome Talemaitoga (Dip Paediatrics, Dip ObstMedGyn)
For services to health and the Pacific community

Dr Apisalome Talemaitoga has contributed to the Pacific community as a general practitioner. He  has two practices, one established in Christchurch 25 years ago and one in 2015 in south Auckland, where his patients are predominantly of Māori and Pacific descent. He is a trusted source of information for the community, explaining complex terms in an understandable way, and promoting long-term health.
He was the chief adviser of Pacific Health with the Ministry of Health between 2008 and 2013 and on the Board of the Royal New Zealand College of General Practitioners from 2014 to 2017. During the Covid-19 pandemic, he used his influence in the Pacific community to ensure messaging regarding the pandemic was communicated, by appearing on radio, television and presenting directly to the community. He worked to connect Pacific GPs to government officials to ensure access to information and support for Pacific communities. Dr Talemaitoga was appointed co-chair of the National Covid-19 Response Group and was the lead clinician during Zoom fonos organised by the Ministry for Pacific Peoples.

Lisa-Jane Taouma (MA)
For services to Pacific arts and the screen industry

Lisa Taouma is a producer and director of the largest pool of Pacific content on screen in New Zealand, having created the Polyfest series, the longstanding Pacific youth series Fresh, five award-winning documentaries, the feature film Teine Sa and two short films. She created the ground-breaking site The Coconet TV, which has connected Pacific peoples across the globe and is recognised as the premium online platform for Pacific content.
Her body of work has been instrumental in building an audience of Pacific peoples who expect and want to see themselves represented on screen, as well as developing strong training models and employing up-and-coming Pacific talent in front of and behind the camera. Her documentary Marks of Mana on the female history of tatau (Samoan tattoo) won awards at international festivals. She has published academically on the arts both nationally and internationally, curated a range of artworks and performances, and been a keynote speaker.
Lisa has held a range of roles including member of the Pacific Islanders in Film, Television and Online (PIFT) Board, the Pacific Islands Media Association New Zealand, Hawaii Film Association, Pacific Islanders in Communication, Creative New Zealand Arts Panel from 2001 to 2019, and was a Tautai Arts Trust Board Member from 2002 to 2005.

Kenneth Michael (Mike) Williams (MA)
For services to governance and the community

Mike Williams has contributed more than 30 years of service to governance and the community. He has been a director of KiwiRail Holdings Ltd since 2019, was a director of Ontrack between 2004 and 2008, and is on the Board of Ritchies Transport Limited. He was the director of Transit New Zealand, the Institute of Geological and Nuclear Sciences Ltd, the Auckland Regional Transport Authority and Auckland Transport. He was a foundation director of Insight Market Research. He became the CEO of the Stellar Trust in 2009, a charity that has raised awareness of the dangers of methamphetamine. He has been the CEO of the Howard League for Penal Reform since 2011, an organisation that advocates for prison reform in New Zealand and provides literacy and numeracy programmes to prisoners to assist with their positive reintegration into communities. Mike was the president of the New Zealand Labour Party between 1999 and 2009.

Anita J Mazzoleni (LLB, BCom)
For services to corporate governance
Anita Mazzoleni has had an extensive career as a lawyer, chartered accountant, independent company director and corporate finance adviser specialising in the evaluation and funding of investments, particularly in infrastructure. She has held significant roles as Director and Chair of Audit and Risk and Finance committees for major public companies, non-governmental organisations and iwi businesses. Roles include being a Commerce Commissioner for nine years, focusing on telecommunications, being on the Board of Civil Aviation Authority and Aviation Security Services from 2010 to 2012 and a director of ACC from 2014 to 2021. Anita was a director on the Boards of Ngāti Whatua o Orakei Corporate Ltd, Ngāti Whatua o Orakei Whai Maia Ltd and chaired the commercial arm of Ngā Maunga Whakahii o Kaipara, also chairing the audit committees of these organisations.
Mitchell Pham (BCom)
For services to the technology sector and New Zealand-Asia relations
Mitchell Pham has been contributing to the technology sector in New Zealand for 30 years and building New Zealand-Asia relationships for 20 years. He is a business and social entrepreneur in the technology industry. He serves as director of CodeHQ in New Zealand and Vietnam, innovating and leading New Zealand's international and resource capacity for scalability in the technology sector. He is a co-founder of the Kiwi Connection Tech Hub, a platform for technology businesses to accelerate presence in Southeast Asia. He chaired NZTech and co-founded and launched several industry networks and collaborations including New Zealand Digital Health Association, various TechNZ collaborations across education, agriculture and insurance, and the New Zealand ASEAN Business Alliance. As chair of the Digital Council, he contributed to the government's Digital Strategy for New Zealand. He is an honorary adviser to the Asia New Zealand Foundation and an entrepreneur-in-residence at the University. Mitchell is recognised internationally as a world-class New Zealander by KEA, a young global leader by the World Economic Forum, an Asia 21 fellow and Global Council Member of the Asia Society.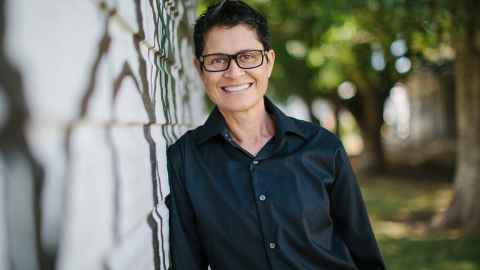 Members of the New Zealand Order of Merit
Gina Cole (MJUR, MCW) 
For services to literature

Dr Gina Cole is an author and lawyer in Auckland, who has published two books and a number of other short stories and articles. Gina published a collection of short stories titled Black Ice Matter in 2016, which received the Hubert Church Prize for Best First Book Fiction at the 2017 Ockham Book Awards. Her work has been widely anthologised including Black Marks on the White Page, Home: New Writing, Out Here: An Anthology of Takatāpui and LGBTQIA+ Writers from Aotearoa, Vā, Stories by Women of the Moana and First Peoples Shared Stories, with her other works appearing in numerous publications including Takahē, Express Magazine, Span and Landfall. She was the inaugural Pasifika curator at the Auckland Writers Festival in 2021. She is an Honorary Fellow in Writing at the University of Iowa and has attended residencies at the Iowa Writers Programme, the Island Institute in Alaska, Michael King Writers Centre and Varuna National Writers' House in New South Wales. Dr Cole published Na Viro in 2022, a Pasifika futurist science fiction novel.

Professor Emerita Jennie Connor (PhD, Community Health)
For services to alcohol harm reduction
Professor Jennie Connor has contributed to alcohol policy in New Zealand while supporting women in public health for more than ten years. She is an advocate for evidence-based alcohol policy, to improve health, well-being and reduce inequities. She has devoted academic research to health effects of alcohol in the population, evaluating policies for their effectiveness in reducing harm. Her work was used extensively by the New Zealand Law Commission in the review of liquor law in 2009, producing recommendations for new national alcohol policy. She helped establish Alcohol Action New Zealand in 2009, an organisation dedicated to advocacy of evidence-based alcohol policy, and runs annual conferences, engages with media, and communicates with politicians. She became a founding Board member of the Health Coalition Aotearoa (HCA) and is a member of the HCA Alcohol Expert Panel, advocating for the review of the Sale and Supply of Alcohol Act with the organisation. She has also provided mentoring and supervision for young women in public health, particularly those who face barriers in study projects.
Lotta Dann (MA)
For services to addiction advocacy

Lotta Dann is an addiction recovery advocate who draws on her personal experiences to promote sober living and recovery. She built a career in the media and in 2011 began the anonymous blog 'Mrs D is Going Without' to document her transition from alcohol addiction to sobriety. In 2014 she published her best-selling memoir named after her blog and later partnered with the New Zealand Drug Foundation, Te Hiringa Hauora Health Promotion Agency and Matua Raki to launch 'Living Sober', a community website for people to manage their relationship with alcohol. She moderates the Living Sober community forum to maintain an ethos of tolerance, understanding and kindness. In 2021 alone, Living Sober reached more than 25,000 people. A 2021 independent evaluation of Living Sober's effectiveness found that 68 percent of members have become sober since using the website and another 24 percent have had periods of sobriety, with many survey respondents reporting positive changes in their alcohol use. She is regularly invited to speak to groups and in the media and has published two further books, including The Wine O'Clock Myth (2020) exploring the impacts of alcohol on women and New Zealand society. 
Lana Lopesi (BFA Hons)
For services to the arts

Dr Lana Lopesi is an author, editor, art critic and multidisciplinary researcher who has published extensively on New Zealand art and culture, nationally and internationally since 2012. Her debut book titled False Divides was in 2018. She co-edited Transits and Returns (2019), and Towards a Grammar of Race: In Aotearoa New Zealand and Pacific Spaces: Translations and Transmutations in 2022. She is an assistant professor with the University of Oregon's Department of Race, Indigenous and Ethnic Studies. She was the 2021 Writer in Residence at the Michael King Writers Centre, publishing Bloody Woman in the same year. She is the editor-in-chief for Creative New Zealand's Pacific Art Legacy Project, a digital-first Pacific art history, told from the perspective of the artists. Dr Lopesi was founding editor of #500words from 2012 to 2017 and is board co-chair and former editor-in-chief of The Pantograph Punch.

Penelope J Jackson (MA)
For services to art crime research and visual arts

Penelope Jackson has pioneered research and development of scholarship about art crime in New Zealand. She was a founding Trustee of the New Zealand Art Crime Research Trust in 2015, an organisation serving to map the history, extent, range of activity and increase knowledge of art crime. She has published three books about art crime research including Art Thieves, Fakers and Fraudsters: The New Zealand Story (2016), Females in the Frame: Women, Art, and Crime (2019) and The Art of Copying Art (2022). She served as director and curator of the Tauranga Art Gallery, mounting a major retrospective exhibition on the work of Edward Bullmore, establishing a good relationship with the artist's family which resulted in the sizeable collection of the artist's work. She curated a survey show of sculptor Jeff Thomson, accompanied by a publication, touring the country and earning a Museums Aotearoa Exhibition award. She has curated three exhibitions of the work of Dame Lynley Dodd, touring to 23 venues across Australasia. Penelope was recipient of the University's Michael King Writers Centre Residency in 2020 and has had her short stories published in anthologies.

David C Chapple (DipArch)
For services to the community and heritage preservation

David Chapple has contributed his architectural knowledge to communities pro-bono since the 1970s, helping preserve and maintain historic buildings such as All Saint's Anglican Church. He has assisted a number of Anglican churches in the lower North Island with building projects.
He was a Board member of ACROSS Social Services and as chair from 1999 to 2000 he secured funding to acquire new premises. He chairs Menzshed Manawatu, which he helped establish in 2011, coordinating community projects. He has been a member of Awapuni Rotary Club for 45 years and led the establishment of five Probus clubs. He was a key member of the Awesome Awapuni Community Group.
He assists Starlight, which provides care packages for patients at Mid Central Health Board's mental health unit. He was involved in the establishment of WildBase Recovery Centre in 2017, a centre providing shelter and care for recovering native wildlife. He chaired the Palmerston North City Council's physical planning sub-committee in the 1980s, was chair of the Square Community Contact Group in 2000, and was a member of the New Bridge Selection Group in the 1990s. David is a trustee of Hoffman Kiln Trust and played a key role in obtaining heritage status for the kiln site in 1983.

Timothy Bevin (DipObst)
For services to health

Dr Tim Bevin has worked as a general practitioner for more than 30 years in Hawke's Bay. He has also been a New Zealand Police medical officer for more than 20 years and was appointed to the Board of the Hawke's Bay Primary Health Organisation in 2005. He has been a medical officer for the Hawke's Bay District Health Board since 1984. He is a highly regarded member of the addictions treatment community and has been volunteering at the Springhill Residential Addiction centre for almost 30 years, working tirelessly to retain the residential treatment service.
Dr Bevin also takes an active voluntary role in improving community health, founding City Medical accident and medical service, serving as a doctor to the Hawke's Bay Rugby Union since 2000, a board member of the Cranford Hospice and a trustee of the Princess Alexandra Medical Trust, which provides financial support to those who can't pay for medical and dental services.

John D Armstrong (DipObst)
For services to Māori health

Dr John Armstrong retired in 2020 as Rotorua's longest serving general practitioner and has been an advocate of te reo Māori and tikanga for more than 50 years. He has used his commitment to te reo to help Māori patients become more comfortable engaging with the health system. He held many hui with Māori leaders across the country, who advised that procedures relating to handling of Māori bodies could be improved in accordance with cultural customs. He was a leading advocate on cultural sensitivity with Māori deaths and patients' bodies, avoiding unnecessary post-mortems to return the body to the family as soon as possible, and negotiated with the coroner to ensure legal requirements were met.
He worked with younger doctors in relation to care of Māori patients, supporting them through the system. He has been active in suicide prevention particularly of young Māori men, meeting with gang members and young league players to address their health and mental health concerns. He saw patients regardless of financial status, doing in-house and out-of-office calls, and continued to assist with childbirths to provide a trusted one-on-one approach. Following retirement, Dr Armstrong led education programmes for Māori to overcome Covid-19 vaccine hesitancy.

Dr Jane Skeen (DipObst)
For services to children with cancer

Dr Jane Skeen has contributed to Paediatric Oncology in Auckland from 1979 until retirement in 2021. She served as one of 11 paediatric oncologists at the Starship Blood and Cancer Centre at Starship Children's Hospital in Auckland. She has been a member of the National Child Cancer Network, involved with the working groups regarding palliative care and the New Zealand Children's Cancer Registry between 2009 and 2021.
She was aware of the poor survival rates of children with cancer in the Pacific due to lack of treatment availability, so through the National Child Cancer Network the Pacific Child Cancer working group was established in 2007 to provide support and guidelines. She was the chair of this group, visiting and researching Pacific countries and contributing to the publication Our Child has Died – Hear our Story, which told of the experiences of Pacific families and their children dying of cancer. She has established relationships with health professionals from neighbouring Pacific countries and has led a team from Starship and the Child Cancer Foundation to Tonga, Samoa and Vanuatu annually. Dr Skeen has been awarded life membership of the Child Cancer Foundation.

Betty-Anne Monga (BA)
For services to music

Betty-Anne Monga (Ngā Puhi, Ngāti Whātua, Ngāti Ranginui, Ngaiterangi, Tainui, Tūwharetoa) is a musician and producer with the award-winning band Ardijah, which formed in 1979 and developed a unique 'poly-fonk' sound – a blend of Polynesian sounds with funk and R&B. Ardijah pioneered mainstream popularity of Polynesian music in New Zealand, achieving six top 20 singles and albums reaching Top Ten chart status. The band continues to be in demand, performing regularly at festivals such as Festival of Lights, One Love, Good Vibes, Kiwi Grooves and Matariki events.

International tours have been a mainstay within the Pacific region, Australia, South Africa, and the United States including Hawaii. Ardijah have received numerous awards, including the Industry Achievement Award at the Waiata Māori Music Awards, Album of the Year and Lifetime Achievement Awards at the Pacific Music Awards, and Female Vocalist of the Year at the New Zealand Music Awards. Over the past decade, Betty-Anne has helped raise the profile of young emerging artists under the umbrella of Matariki celebrations, Pacific Diva's concert series and Auckland Arts Festival 2021. She has supported fundraising causes, including aid for Samoa following the 2009 tsunami and the Alofa mo Samoa Trust to support measles-affected families in 2020. During the Covid-19 pandemic, Betty-Anne used her profile to support and perform at the 'Vax My Waka' vaccination event.
Brian Coffey (MA, DipEdPsych)
For services to people with disabilities

Brian Coffey (Te Ātiawa ki Te Whanganui-a-Tara) has had a career in education as a teacher, educational psychologist and has held managerial roles for special education strategy. He has been involved in disability and mental health provision as a support worker and at a national policy level. He has worked on several government inter-agency initiatives regarding the disability sector and has been director of the Office for Disability Issues since 2017.
Under his leadership, the organisation has expanded from six employees to 18 and has focused on disabled children and youth with additional support needs. He led the development of the Positive Behaviour for Learning Initiative, the development of the 'Success For All – Every School, Every Child', which was the response to the government's 2010 Review of Special Education.
He has been a government representative at the United Nations examination of New Zealand's implementation of the UN Convention on the Rights of Persons with Disabilities. He was an adviser to the refreshing of the 'New Zealand Disability Strategy 2016-2026' and led its implementation, alongside disabled people, through the development and implementation of the Disability Action Plan launched in 2019 through to 2023. Brian is a board member for Pathways, a national provider of community-based mental health, addiction and well-being services.
John Inger (BA)
For services to education

John Inger has been principal of Morrinsville College since 1997. He has had a career in education since 1981, teaching at several colleges before taking up the role of deputy principal of Morrinsville College in 1992. As principal he has established an agribusiness focus at the college in response to community needs. He has coached a variety of sports, including the Northland Secondary Schools' Rugby Team, First XV rugby teams, and First XI cricket teams. He has directed school drama productions and is known for his direct involvement with the major events of the school year, notably his participation in the various annual year group camps.
During these camps he has often placed perceived 'at-risk' students in his group so he can directly provide mentoring and encouragement. He has developed relationships with whānau and local iwi to provide support for Māori students at Morrinsville College. He is a member of the Secondary Principals' Association and the Central North Island Secondary Principals' Association. He was previously involved in Education Coromandel. He played an integral role in forming a Morrinsville Community of Learning Group in 2016, which incorporates 11 schools in the wider area. The eponymous John Inger Performing Arts Centre opened in 2020.

Shirleen Prasad (MHlthPrac)
For services to addiction services and the South Asian community

Shirleen Prasad is a qualified counsellor and addictions practitioner and has been in the mental health and addiction sector for ten years. She pioneered project work to investigate the prevalence of gambling harm in the South Asian communities in Auckland. She initiated a trial programme with the Problem Gambling Foundation called ASHA in 2017 to provide culturally appropriate support to South Asian clients nationally. While establishing ASHA, she was the sole part-time staff member for two years, bolstering this in her own time to provide support and raise awareness.
She established a Hindi-line within the Asian family services helpline. ASHA has since expanded with two more staff to support demand and continues to provide mental health and gambling harm counselling support. During the Covid-19 lockdowns, ASHA helped support South Asians with mental health support, financial support and sourcing culturally appropriate food.
She has presented at national and international conferences and on ethnic and mainstream media on the cultural implications and societal expectations impeding help-seeking and factors escalating gambling in the South Asian community. She has been one of the principal investigators and a student researcher on three gambling-related research projects for South Asians. In 2018, Shirleen established a counselling support group for South Asian inmates in Mt Eden Corrections Facility.

Christopher S Rooney (MEdMgt)
For services to education

Christopher Rooney has worked at Liston College in Auckland for 45 years and has been principal since 1999, overseeing growth and high achievement including increased academic success of Māori and Pacific students, with Māori the highest achieving group in the school. He has driven expansion of facilities and upgrading of sports fields. He has introduced restorative justice practices and ensured staff were trained in their use, transforming student/staff relationships in the school and making it a more inclusive and caring environment. He was chair of achievement at Waitakere (A@W) from 2013 to 2015, a group of west Auckland principals, and has been a member since 1999. He was chair of the National Catholic Secondary Principals' Association from 2016 to 2021 and of the Auckland Catholic Secondary Principals' Association from 2017 to 2021. He is on the Liston College Foundation Fund Board, the Board of Learning Network New Zealand, and is a committee member of the Ned Covich Trust. 

Charles Wilkinson (LLB)
For services to arts governance and the community

Charles has held trustee and chairp roles with community and arts organisations in New Plymouth, and as a lawyer has supported these organisations with free legal services and advice. He has been trustee since 2006 and chair since 2016 of the Taranaki Arts Festival Trust (TAFT). Through TAFT, he has overseen the Taranaki Gardens Festival Charitable Trust, Tropfest short film festival, and WOMAD New Zealand Charitable Trust. WOMAD is a leading annual international festival of arts, music and dance staged in New Plymouth, and the Taranaki Gardens Festival is the largest garden festival in New Zealand.
He has played a key role in building relationships in the United Kingdom for WOMAD. The Garden Festival brings around $3 million to the local economy annually, while WOMAD contributes around $6.5 million. He was on the board of trustees of Sacred Heart Girls College New Plymouth from 2005 to 2007. He chaired Tainui Home Trust Board from 2005 to 2011. He was a member of New Plymouth District Council's Huatoki Plaza working group for the redesign of the central Huatoki river precinct. Charles was honorary solicitor for North Taranaki Family Planning Association from 1985 to 1990 and New Plymouth Riding for the Disabled from 2005 to 2013.
Queen's Service Order (QSO)
The King made the following award of the Queen's Service Order.

John Robert Dobson (BCom)
For services to people with disabilities 
Queen's Service Medal (QSM)
The King made the following awards of the Queen's Service Medal.
Geoffrey Clews (LLB, MJUR)
For services to the arts and the community

Maria K Lafaele (BA)
For services to Pacific health
Donald B Thomas  (LLB)
For services to the community and the legal profession
Nina Kirifi-Alai  (BA/LLB)
For services to education and the Pacific community
Richard J Higham  (MPhil Business)
For services to rugby and education
UK alumna awarded a DBE
Julie K Maxton (PHD Law)
For services to science and to law