Business School alumnus Mitchell Pham named in New Year's Honours list
Congratulations to alumnus and entrepreneur-in-residence Mitchell Pham, who has been named in the 2023 New Year Honours list.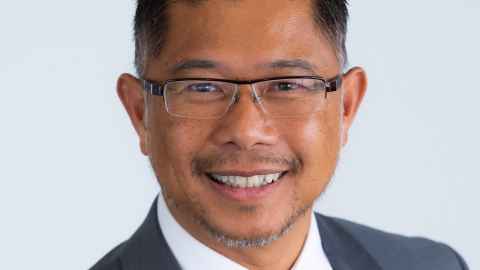 University of Auckland Business School alumnus and entrepreneur-in-residence Mitchell Pham has received a New Year's Honour for 2023, to be an Officer of the New Zealand Order of Merit for his services to the technology sector and New Zealand-Asia relations.
"For a former refugee/stateless person who came to this country as a teenager, this honour means to me more than words can describe," Mitchell told NBR.
"However, this honour is less about me and more about Aotearoa New Zealand, where refugees and migrants have the opportunity to build our own lives as well as make a difference to others."
Mitchell arrived in New Zealand in 1985. He attended secondary school in Auckland before going on to study at the University, where he founded his first business with a group of friends – the first of many successful ventures.
Since graduating, Mitchell has continued to give back to the University in various roles. He is the current Entrepreneur-in-Residence at the Business School, helping to champion the University's work in this important area. He is also an adviser for the New Zealand Asia Institute (NZAI) and the Centre of Digital Enterprise (CODE) at the University.
Outside of academia, Mitchell has decades of experience at the intersection of business and technology and is passionate about forging stronger connections between businesses in New Zealand and Asia. He established and chaired FinTechNZ and the NZ ASEAN Business Alliance, chaired NZTech and the Digital Council for Aotearoa New Zealand. In November 2022, Mitchell was announced as a Fellow of CPA Australia, in recognition of his contributions and service to business and industry.
Through the years, Mitchell has also continued to advocate for the refugee community. He co-founded and currently serves on the board of two not-for-profit organisations who provide support services for refugees coming into New Zealand.
Mitchell joins a talented list of other alumni and University staff recognised this year.