University alumni shortlisted for prestigious art award
Three former students from Elam School of Fine Arts are in the running for the 2024 Walters Prize – and $50,000 in prize money.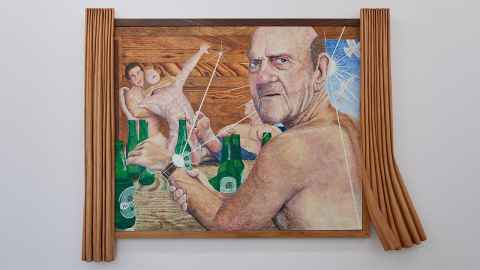 Three former students from Waipapa Taumata Rau, University of Auckland have been announced as finalists for Aotearoa New Zealand's leading contemporary art award the Walters Prize.
Juliet Carpenter, Owen Connors and Brett Graham all studied at Elam School of Fine Arts and are in the running for $50,000 in prize money alongside a fourth finalist, multimedia artist Ana Iti.
The nominees were selected based on their work from 2020 to 2022, which the jury described as "a time of unsettled exhibition opportunities, disrupted by Covid lockdowns and restrictions on travel."
"Despite this, the artists presented extraordinary works that address the cultural, social and political conditions of our time, and ask us to pay careful attention to the way histories are made, told and maintained."
The winner will be announced in late 2024, with an exhibition scheduled to be presented in winter 2024 at Auckland Art Gallery.
Established in 2002, the Walters Prize was named after Gordon Walters, one of Aotearoa New Zealand's most influential modern artists. Auckland Art Gallery has moved to a new triennial format for the 2024 Walters Prize to help recognise an artist's overall recent contribution to contemporary art, rather than a single work.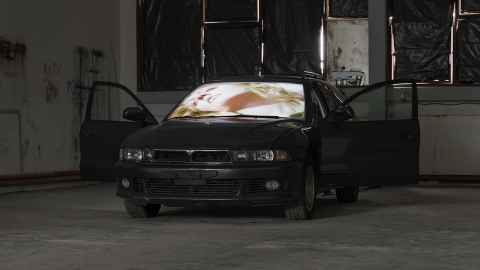 Juliet Carpenter
Recently graduated from Frankfurt's Städelschule, Juliet Carpenter has developed a striking moving image practice. Her innovative film installation EGOLANE, 2022 is intimate and disorienting. The work follows a woman travelling alone in a driverless car, charting her journey through despair, ecstasy, contemplation and boredom, and reflecting on the contingency of death, desire and the limits of control. In focusing on physiological states, it challenges the conventions of narrative filmmaking.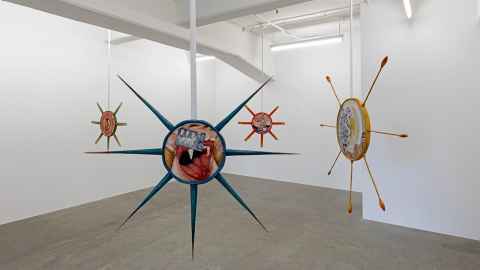 Owen Connors
For their recent exhibitions – including your cart and plow over the bones of the dead (2022) and Incubations (2021) at Robert Heald Gallery – Owen Connors used the traditional medium of eggtempera painting. In finely detailed paintings, with their often elaborately carved wooden frames, Connors interweaves artistic and historical references to question the associations that images, materials and stories carry – offering a transformative queer spin on ideas of creation and legacy.
Brett Graham
Brett Graham (Ngāti Korokī Kahukura, Tainui), whose career spans over 30 years, has been nominated for a sequence of exhibitions first shown at Govett-Brewster Art Gallery in 2020. The exhibition Tai Moana Tai Tangata revisits the intertwined histories of Tainui and Taranaki iwi – former adversaries who formed an alliance to resist colonisation during the New Zealand Wars. The project addressed the complex narratives surrounding the tribes' relationship, through imposing, yet intricately detailed, architecturally scaled sculptures and evocative videos.