Auckland University Press has great night at Ockhams
It was a successful night for our book publisher Auckland University Press at the Ockham New Zealand Book Awards on 17 May, with two AUP books taking out top awards, as well as two University alumni winning major prizes.
Auckland University Press, the University's publisher, has been rewarded for the outstanding quality and design of two of its titles at the 2023 Ockham New Zealand Book Awards.
Jumping Sundays: The Rise and Fall of the Counterculture in Aotearoa New Zealand , by music critic and author Nick Bollinger, won the Booksellers Aotearoa New Zealand Award for Illustrated Non-Fiction at the awards event in Auckland on 17 May.
Category convenor Jared Davidson says Jumping Sundays  is a triumph of production and design.
"The cover alone [by Alan Deare] is one of the best of the year and signals the visual excellence that follows: vibrant endpapers, distinctive typography and bountiful images on an appropriately uncoated stock.
However, he says Jumping Sundays is more than just a well-designed book.

"Drawing on archival research and rich personal narratives, Nick Bollinger has written a compelling account of an epoch-making period, linking international trends to the local context in a purposeful-yet-playful way. A joy to read and to hold, Jumping Sundays is a fantastic example of scholarship, creativity and craft."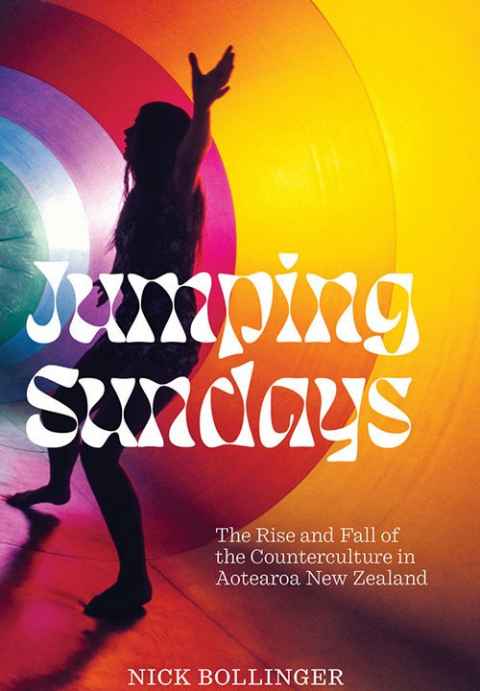 And in more good news, Always Italicise: How to write while colonised  by scholar and poet Alice Te Punga Somerville (AUP, 2022) won the Mary and Peter Biggs Award for Poetry. Somerville is a professor at the University of British Colombia who did her MA in English at the University of Auckland.
Diane Brown, poetry category convenor, says the collection "voyages out like a waka seeking new ground".
"Readers are challenged but crucially invited in to accept that challenge and reach a new understanding of what it is to be a Māori woman scholar, mother and wife in 2022, encountering and navigating uncomfortable and hostile spaces."
Brown says Always Italicise stood out among a very strong field for its "finely crafted, poetically fluent and witty explorations of racism, colonisation, class, language and relationships".
"It's a fine collection, establishing and marking a new place to stand."
Another big winner was English (MA) and Law (PhD) alumnus Ned Fletcher, who won the General Non-Fiction Award for his work The English Text of the Treaty of Waitangi (Bridget Williams Books, 2022.)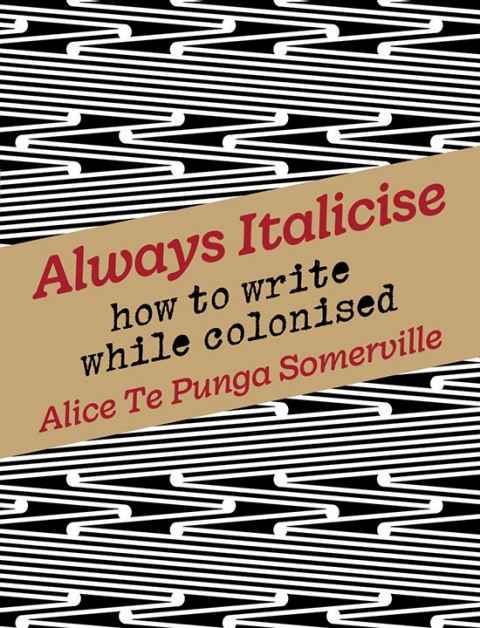 Fletcher's 2014 PhD thesis examined the meaning of the English text of the Treaty of Waitangi and his book was based on that work.
He concludes that the Māori and English texts of the Treaty reconcile, and that those who framed the English text intended Māori to have continuing rights to self-government (rangatiratanga) and ownership of their lands.
Category convenor of judges, Anna Rawhiti-O'Connell, says Fletcher's book is a meticulously constructed work of scholarship that provides surprising and essential analysis of Te Tiriti.
"The English Text of the Treaty of Waitangi will shift and inform debates about the intentions of those who constructed and signed the Treaty and how we interpret it today.
"Fletcher's comprehensive examination sheds new light on the document's implications and contributes fresh thinking to what remains a very live conversation for all of us that call this country home."
Shortlisted in the General Non-Fiction category was A Fire in the Belly of Hineāmaru: A Collection of Narratives about Te Tai Tokerau Tūpuna by Melinda Webber, a professor and Deputy Dean in Te Puna Wananga in the Faculty of Education and Social Work, and doctoral student (Māori Studies) Te Kapua O'Connor.
Representing the Science faculty was Robert Vennell's book Secrets of the Sea: The Story of New Zealand's Native Sea Creatures (HarperCollins), which was a finalist in the award for Illustrated Non-Fiction and features historical illustrations as well as photos. Vennell finished his MSc in 2017 and his previous book was the best-selling The Meaning of Trees.
Alumna Dr Nina Tonga (PhD Art History, 2022) was also a finalist for this award. She was a co-editor on Robin White: Something Is Happening Here (Te Papa Press and Auckland Art Gallery Toi o Tāmaki).